MLB Trade Rumors: Angels May Not Have Enough Assets To Pull Off Aaron Judge Trade
KEY POINTS
The Angels allegedly had a trade intentions for Aaron Judge
The Angels may not have enough assets to acquire Judge
Los Angeles is in need for pitchers
The Los Angeles Angels could use a shot in the arm right now with their outfielder far from comforting.
The Angels went for Dexter Fowler in the MLB offseason, but that move turned out to be a bust. Thanks to a misdiagnosed knee sprain that turned out to be a torn ACL, Los Angeles finds itself wasting roughly $16.5 million this season.
Looking ahead, the Angels are bound to explore options even if they may look impossible.
A person that was mentioned as a long-shot target is Aaron Judge of the New York Yankees.
While acquiring the two-time MLB All-Star would be something, not all feel that Los Angeles can pull it off.
Buster Olney of ESPN reported a soft trade that would have happened between the Angels and the Yankees. But from the looks of it, it was seen more as only exploratory and may not be serious.
It would have taken a lot to get the deal done although it is undeniably improbable.
For the sake of argument, what if the Angels do go all-in and try to pluck Judge from the Yankees?
As mentioned earlier, it will take a lot. One or two Angels prospects may not be enough to consummate a deal.
Dealing away some of their pitchers could interest the Yankees although it hardly makes sense.
One thing to note here is that both teams need pitchers. The Halos do have young arms in Reid Detmers and Chris Rodriguez, but giving them up hardly makes sense.
Thus, it may all boil down if the top honchos of both teams are able to forecast and plan well, aware that they need to address voids.
Hence, it further backs the improbable possibility of seeing a Judge trade happen.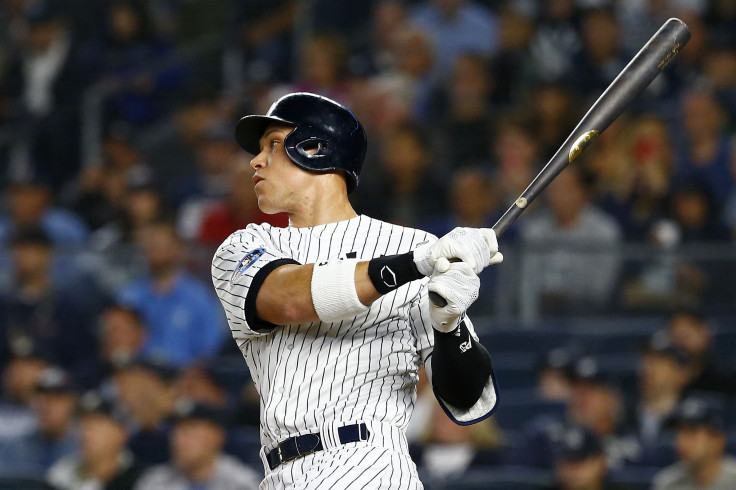 Judge is set to make $10.175 million this season and will enter the final year of arbitration in the upcoming offseason.
This is another factor that may make or break the Angels' plans. If they are determined, the best the Halos can do is wait for what happens in the next couple of years.
Judge has had his share of injuries, something that could help lower his hefty salary.
That is a possibility for the Angels moving forward. But for now, it may be in their best interest to address the team's needs such as taking in some pitchers than worry about other positions.
© Copyright IBTimes 2023. All rights reserved.