MLB Trade Rumors: Astros, Braves Still Trying To Acquire JT Realmuto From Marlins In 2019 Offseason
J.T. Realmuto seemed extremely likely to be traded at the Winter Meetings in December, but the catcher is still on the Miami Marlins nearly a month later. Numerous teams have inquired about potentially landing the All-Star this offseason, and a couple haven't given up their pursuit of the 27-year-old.
The Boston Globe's Nick Cafardo has reported that the Houston Astros and Atlanta Braves are still "hanging around" in trade talks for Realmuto. They had been linked to the catcher earlier this offseason, along with teams like the New York Mets, Los Angeles Dodgers and San Diego Padres.
Miami's high asking price has prevented a trade from getting done, and it could force the catcher to return to the team for the start of the 2019 MLB season. After seemingly getting little in return for 2017 NL MVP Giancarlo Stanton and 2018 NL MVP Christian Yelich, Miami wants a young, promising major-leaguer in addition to prospects.
Houston has been looking to make a big trade this offseason. They were interested in first baseman Paul Goldschmidt, whom the Arizona Diamondbacks ultimately sent to the St. Louis Cardinals. The Astros improved their outfield by signing Michael Brantley to a two-year, $32 million contract.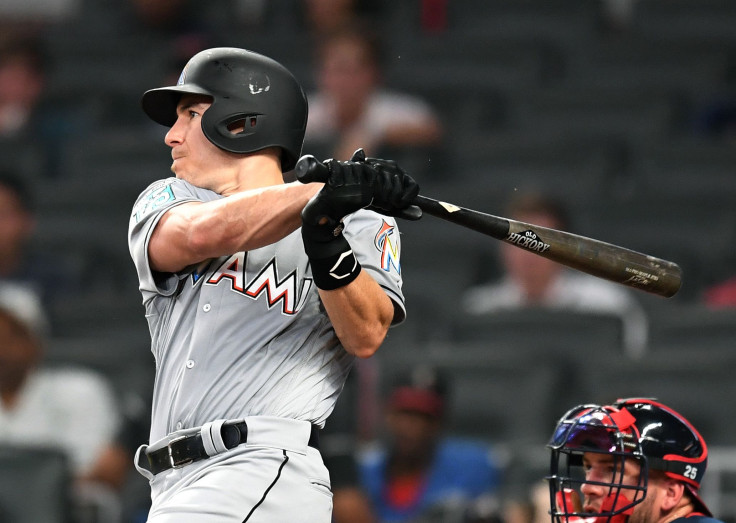 With the Mets making notable additions and the Philadelphia Phillies ready to spend big money after already signing a few free agents, Atlanta is looking to improve their chances of repeating as NL East champions. The Braves have signed third baseman Josh Donaldson and catcher Brian McCann to short deals.
Realmuto is projected to earn just north of $6 million in arbitration for next season, making him a target of teams like the Braves that aren't looking to spend a ton of money. The All-Star won't become a free agent until after the 2020 season.
Atlanta's catchers hit .241/.327/.387 in 2018. Houston's catchers compiled a .673 OPS.
Realmuto hit .277/.340/.484 with 21 home runs in 125 games last season.
© Copyright IBTimes 2023. All rights reserved.