MLB Trade Rumors: Braves Favorites In JT Realmuto Sweepstakes?
The Atlanta Braves are reportedly still in for Miami Marlins catcher J.T. Realmuto and could even be potential favorites to trade for him at this point.
That is according to SiriusXM National Sports Radio host Craig Mish who on Thursday, reported the Braves were still involved in the sweepstakes while the Houston Astros were not offering top prospect Kyle Tucker in a trade. The Astros were recently reported to be back in the mix for Realmuto and were initially open to dealing Tucker.
Mish also mentions that the Cincinnati Reds, Tampa Bay Rays, and San Diego Padres would all need to "up the ante" to get serious with trade talks while he wouldn't be surprised if another team got involved. He also added there is a possibility Realmuto could enter the new year with his future still unknown.
Mish then posted percentages highlighting which team he sees Realmuto playing for on Opening Day 2019, with the Braves topping it at 35 percent.
The Astros not dealing Tucker for Realmuto comes as a surprise. While the 21-year-old is indeed a top prospect, Realmuto is the best catcher available in what is a premium position, and would have been a significant upgrade over Max Stassi and Robinson Chirinos. The recently-signed Michael Brantley would have also taken Tucker's place in the outfield.
Regardless, the Braves now seem to be in pole position, but anything is possible as there are a number of teams interested in Realmuto. In addition to the previously mentioned teams, the likes of the Los Angeles Dodgers, New York Yankees and Philadelphia Phillies are also interested in the 27-year-old.
Realmuto still has two years left on his deal but became a certainty to be traded when his agent Jeff Berry confirmed he would not sign a contract extension.
"[Realmuto] has informed the Marlins ownership, informed their front office that he's not going to sign an extension in Miami," Berry said in October. "From that standpoint, you can keep him for two years or not. It makes sense when you have one of the more valuable trade assets in baseball to move him, period."
However, Marlins manager Don Mattingly still sees the Oklahoma native as part of the team's future.
"I look at him as part of our club," Mattingly said last week. "I think everyone's been pretty up front with how we feel about J.T. publicly, privately, personally with him. He knows how much we like him and what we think about him. He's handling everything fine. J.T.'s a tough kid. He's a big-time leader."
"It's why we love him. It's why a lot of teams love him. They hear the news or the narrative about him. And it's all true. This is a tough kid that's not really bothered by anything. He just comes to play. And so I think he's doing fine with everything," he added.
Realmuto finished the 2018 season with a 277/.340/.484 line, 21 home runs, 30 doubles and a 126 wRC+ in 125 games. He was also named as an All-Star for the first time in his career.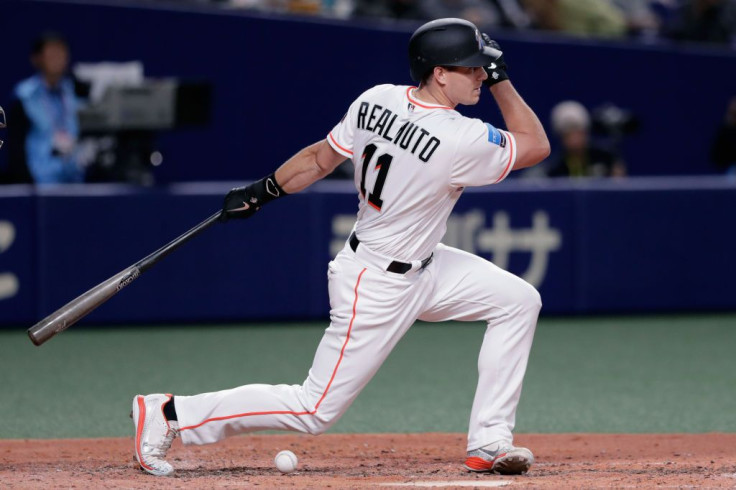 © Copyright IBTimes 2023. All rights reserved.