MMA Champion Aims To Equal Mayweather Undefeated Record
There is no denying what Jon Jones can do inside the cage, a reason why he is one of the top fighters in the mixed martial arts scene. He handily disposed of Alexander Gustafsson at UFC 232, rewarding him with the UFC Light Heavyweight title for the second time.
Only 31 years old, there is no denying that Jones has plenty of MMA fights coming his way. Out of 25 fights, he has won 23 of them -- 10 of which were knockouts. His only loss was that one against Matt Hamill during the Ultimate Fighter: Heavyweight Finale on Dec. 5, 2009. He was disqualified for illegal downward elbows in a fight he was dominating. Obviously, that does not count as a loss in his book, TMZ Sports reported.
With that said, Jones intends to achieve a feat that only boxer Floyd Mayweather Jr. has done so far. The retired American boxer boasts of a 50-0 record although pundits believe otherwise, CBS Sports reported. Apparently, some feel that there were handpicked fighters on his list, ones that he clearly had an advantage on.
For Jones, it hasn't exactly been a walk in the park as well. His MMA career has been hampered by outside distractions such as run-ins with the law and drug-related issues. But in terms of record, there is no denying that they stand. Looking ahead, he may have a case of racking up more wins unless some superhuman fighter arises from the mix to pull off a monumental upset in the UFC.
Up next for Jones is Anthony Smith, a perennial underdog against the reigning UFC Light Heavyweight Champion. The 30-year-old is set to take on Bones at UFC 235 which happens this coming weekend at the T-Mobile Arena in Las Vegas.
One thing going for Smith is that he is on a three-fight winning streak. He relies on traditional Muay Thai and boasts of a well-rounded skill set, traits that Jon Jones cannot take for granted, MMA Junkie reported.
On whether this would be enough against Jones will be known on Saturday. Seeing how Jones is the type who comes up with a new set of strikes in a short span of time, the UFC 235 showdown should be something to watch.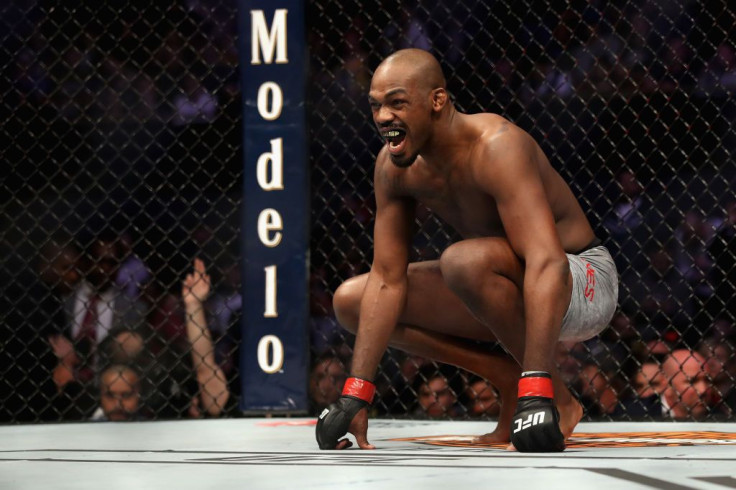 As for being the ultimate fighter that can equal, if not surpass, what Mayweather did in boxing will certainly be up for debate. It may not be a clean sweep for Bones but he does have a point singling out that he has not yet been defeated convincingly.
© Copyright IBTimes 2023. All rights reserved.