MMA News: BRAVE CF Champion With Boxing Experience Wishes To Trade Leather With Paul Brothers
KEY POINTS
Mohammad Fakhreddine is open to facing Jake and Logan Paul in the boxing ring
Fakhreddine doesn't see Tyron Woodley winning over Jake in their fight
Fakhreddine will try to become BRAVE CF's first two-division champion on Aug. 1
Mohammad Fakhreddine, a Lebanese mixed martial artist who is the reigning BRAVE CF middleweight champion, is admittedly no fan of internet sensations Jake and Logan Paul.
However, he would not mind getting into the boxing ring to face them.
Fakhreddine was the special guest on Sports Bytes Philippines last July 20 hosted by Brian Yalung and Rica Aquino. He answered several questions related to boxing that led to the YouTubers.
"Jake Paul is a nobody. He is a YouTuber who is trying to fight anybody, and he is trying to make a name for himself. But when it comes to reality, Jake and Logan are not fighters. They are only doing it for the money and for the fame. They will never be real fighters," he stated.
When asked if he would welcome a fight with any one of the Paul brothers, the 37-year-old never batted an eyelash and even said he would be willing to share the ring with them on the same night.
"I'll knock off both of them on the same night. I will fight Jake and Logan on the same night and knock them both out," Fakhreddine declared.
Jake's next assignment will be against former UFC welterweight champion Tyron Woodley on August 29.
Although Tyron Woodley may have heavy hands for an MMA athlete, Fakhreddine believes things will be different if either Jake or Logan faces a seasoned and battle-tested pugilist.
"Tyron is not a boxer. He is heavy-handed, yes. But he is not a boxer, he is a wrestler. It's going to be completely different. I think Tyron can knock him out, but it's just not going to be the same," he explained.
For now, Fakhreddine's focus is on his upcoming fight at BRAVE CF 52: Bad Blood in Milan, Italy on August 1st. He will be taking on Mohamed Said Maalem for the vacant light heavyweight title.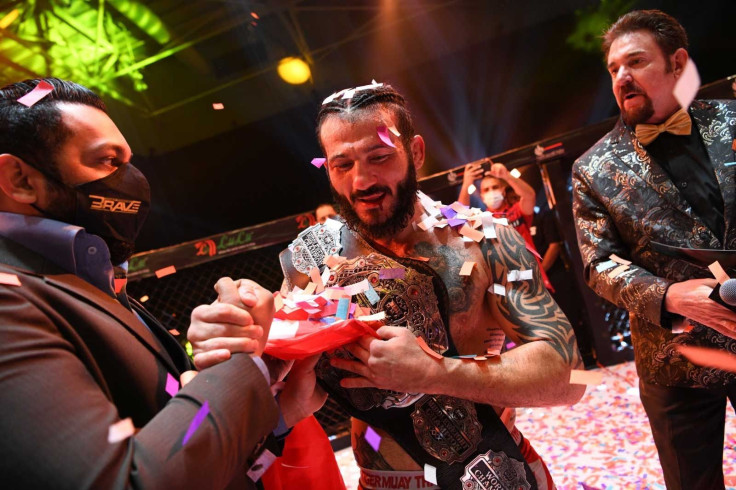 © Copyright IBTimes 2023. All rights reserved.