MMA News: Conor McGregor Verbally Agrees To Fight Ex-Bellator Champion
KEY POINTS
Conor McGregor is still recovering from a leg injury he sustained in July
Michael Chandler has uniquely called out McGregor on social media
The former two-division UFC champ still has no timetable for his return
Conor McGregor is still out of action but he may have already found a suitable opponent.
While in recovery, McGregor has been busy bulking up in the gym.
However, apart from lifting weights, "The Notorious" has also been quite active on social media, sharing his thoughts on various happenings in the sport.
In the process, McGregor ended up verbally agreeing to a fight against former Bellator lightweight champion Michael Chandler on Twitter.
Chandler, who had just suffered a decision loss to Justin Gaethje at UFC 268, started the hoopla by posting a photoshopped image of him and McGregor having an intense pre-fight face-off.
It didn't take long for the Irish fighter to make a quick response and gave Chandler a nod in the comment box.
"I'm down at some stage for sure," McGregor replied to Chandler's tweet. "Great fight the other night Mike, congrats!"
Probably a bit surprised with how the master trash-talker McGregor responded to his unique callout, Chandler courteously sealed the deal with, "Thank you, sir. It would be my pleasure. See you soon."
Looking at the pair's current status, it seems that Chandler did not only handpick McGregor as his next opponent for obvious reasons.
Instead, it appears that "Iron" may have done quite a matchmaking job.
As it stands, McGregor and Chandler are both already in their 30s and are also coming off a two-fight losing skid in the UFC.
However, Chandler may have a slight advantage over "Mystic Mac" as he is more active, having fought twice against two top UFC contenders--Gaethje and Charles Oliveira--in the last six months.
McGregor, on the other hand, has only fought twice in the entire year with his last bout ending in a horrible leg injury.
Team McGregor is very optimistic about having the former two-division UFC champion back in no time after breaking his leg during the rubber match against Dustin Poirier at UFC 264 in July.
There's still no specific target date for McGregor's UFC much-awaited return.
However, sports scientist and physical therapist Dr. Rajpal Brar said in an earlier report that though McGregor's injury looked as terrifying as the case of Chris Weidman and Anderson Silva, it should heal faster.
"The silver lining here is that these distal fractures tend to heal than mid-shaft fractures like Chris Weidman or Anderson Silva which are 9+ months injuries," Brar predicted.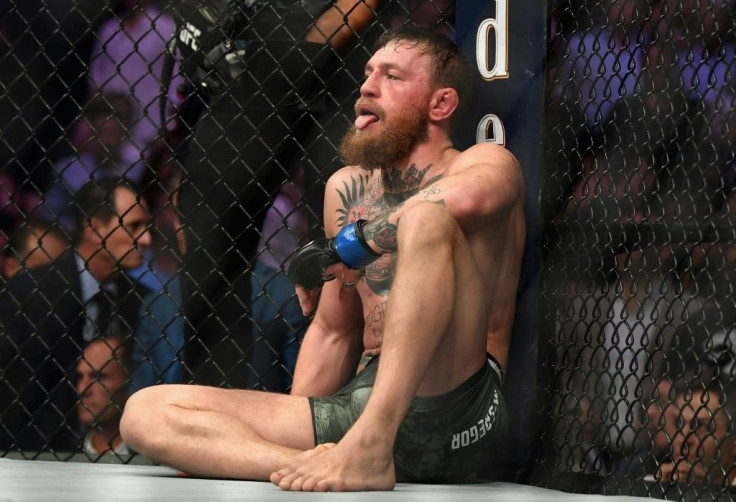 © Copyright IBTimes 2023. All rights reserved.