UFC Rumors: Conor McGregor Unsurprisingly Takes Swipe At Khabib Nurmagomedov
KEY POINTS
McGregor agrees with Ferguson that Nurmagomedov chickened out
McGregor is not interested in fighting for now
Ferguson is still awaiting his foe for UFC 249
UFC lightweight champion Khabib Nurmagomedov has been quietly staying put in Russia, but he has likely been keeping tabs of the murmurs going on right now. Most know how upset his would-be opponent Tony Ferguson is right now after The Eagle pulled out of their scheduled fight at UFC 249.
Nurmagomedov explained his situation, revealing how it would be impossible for him to fly to the United States from Russia. However, Ferguson believes the Russian could have come up with something, likely even before the coronavirus had spread. Despite the looming cancellation of the card, El Cucuy says he will still be at UFC 249. The only problem now for him is who to face.
Unsurprisingly, Conor McGregor has emerged as a name Ferguson would be interested in facing. The Notorious congratulated the 36-year-old on social media and explained how Nurmagomedov and Ferguson ended up in a game of chicken. And as one would expect, the Irishman stressed that Khabib chickened out first.
As far as possibly filling in for his bitter rival, McGregor said that he was in shape but was not interested in taking the place of Nurmagomedov for now. He even issued a subtle jab, telling El Cucuy that he would have come out the winner even if he did take part at UFC 249.
"I am in shape to fight right now! At the beginning of all this, I said to myself – I'm happy I don't have an official fight booked. If I did, I would have consumed all the incorrect data to support me taking part in the bout, and I would have followed through, competed. And won," McGregor said on Twitter.
As mentioned in a previous post, the name that has surfaced as Ferguson's opponent could be Justin Gaethje. But before that, UFC president Dana White faces an even bigger problem looking for a venue to stage the fight. White has gotten criticism for pushing through with UFC 249 despite most countries right now are on lockdown with individuals encouraged to stay at home. As of this writing, the UFC has yet to announce a new venue for UFC 49.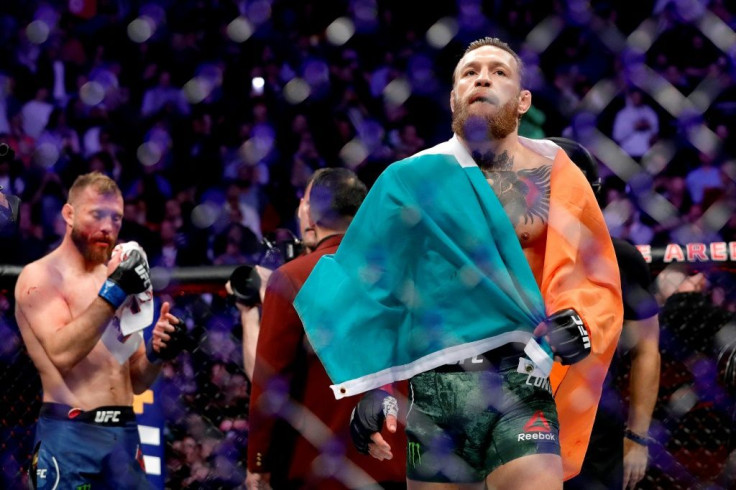 © Copyright IBTimes 2023. All rights reserved.