Moderna COVID Vaccine's Possible Higher Link To Heart Inflammation Investigated By FDA
Moderna's (MRNA) COVID vaccine is being investigated by the Food and Drug Administration for a possible link to a high risk of heart inflammation in young adults.
Some who get the company's shot are thought to be at a higher risk of being diagnosed with the rare condition than previously believed but it is too early for regulators to reach a conclusion at this time, citing that more work was needed before a recommendation could be made, sources told The Washington Post.
"We have not come to a conclusion on this," one source familiar with the investigation told the news outlet. "The data are not slam bang."
Back in June, the FDA added a warning to the Moderna COVID vaccine that said there was a rare risk of myocarditis or heart inflammation that was primarily seen in young males. The warning was also added to the Pfizer COVID shot.
But health regulators have said that the benefits of the COVID vaccine to prevent the virus outweigh the risks.
According to the Myocarditis Foundation, there were 1 million cases of myocarditis in 2019, which it said accounts annually for 5% to 20% of sudden deaths. There is no cure for myocarditis, but there are effective treatments for the disease if it is caught early, the foundation said.
Symptoms of heart inflammation, according to the Myocarditis Foundation, include:
Shortness of breath
Fatigue
Heart palpitations
Chest pain or pressure
Lightheadedness
Swelling in the hands, legs, ankles, and feet
A sudden loss of consciousness
According to sources for the Post, there may be a 2.5 times higher occurrence of heart inflammation or myocarditis in recipients of the Moderna vaccine vs. the Pfizer vaccine based on data from a report in Canada, which suggested males below about the age of 30 were primarily at higher risk.
Authorities are also analyzing data from the U.S. to determine if there is evidence of an increased risk in the U.S. population from the Moderna COVID vaccine, the Post said.
FDA spokeswoman Stephanie Caccomo told the news outlet, "We can say that FDA is absolutely committed to reviewing data as it becomes available to us. We have previously communicated about myocarditis and COVID-19 vaccines and if new information changes the risk/benefit profile, we will update the public accordingly."
The Centers for Disease Control and Prevention is also reviewing the Moderna vaccine through its Advisory Committee on Immunization Practices.
As of Friday premarket hours, shares of Moderna were trading at $366.50, down $9.03 or 2.4%.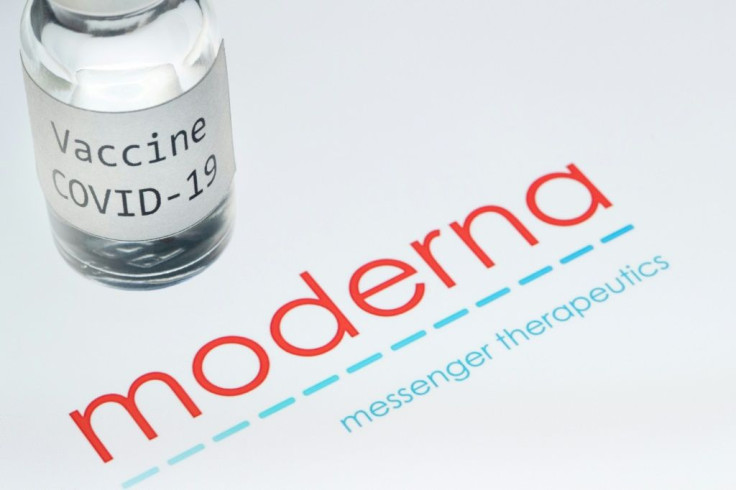 © Copyright IBTimes 2022. All rights reserved.
FOLLOW MORE IBT NEWS ON THE BELOW CHANNELS