Delta Variant Could Cause More Breakthrough Infections For Vaccinated, Moderna Says
On the heels of an announcement from Pfizer that its COVID vaccine efficacy can drop to 84% after six months of the second dose of the shot, Moderna (MRNA) said its COVID shot has 93% effectiveness against COVID-19 for up to six months after the second dose of the vaccine.
But both efficacy studies were conducted before the emergence of the Delta variant, which has increased the concern among experts on the ability of COVID vaccines to combat the virus.
Moderna said on Thursday that due to the highly contagious Delta variant, there could be a rise in the number of breakthrough cases of the virus in fully vaccinated people as they move indoors when the summer ends.
"We are pleased that our COVID-19 vaccine is showing durable efficacy of 93% through six months, but recognize that the Delta variant is a significant new threat so we must remain vigilant," CEO Stephane Bancel said in a press release.
Moderna officials warned of the potential breakthrough cases during their second-quarter earnings report, which was also released on Thursday.
The company said that while the two-dose vaccine's effectiveness remains "robust" six months after the second shot, immunity will wane and eventually affect efficacy.
Moderna said, "Given this intersection, we believe dose 3 booster will likely be necessary prior to the winter season."
The drugmaker's warning comes as the Delta variant now accounts for 93% of all COVID-19 cases, according to the Centers for Disease Control and Prevention. The global "variants of concern" as deemed by both the CDC and the World Health Organization have been detected in more than 100 countries and all 50 U.S. states.
The Delta variant, which was first identified in India, is more transmissible than the common cold, the 1918 Spanish flu, smallpox, Ebola, MERS, and SARS, the CDC said, as reported by CNBC.
To date, more than 165 million Americans have been fully vaccinated against COVID-19, accounting for 49.8% of the U.S. population.
More than 64 million people have received the Moderna vaccine, while 88 million have been inoculated with the Pfizer shot, and 13 million have gotten the Johnson & Johnson COVID jab,. Over 90 million eligible people in the country have yet to receive one dose of the COVID shot, according to CNN.
The CDC has not recommended a third dose of the COVID vaccine for Americans.
Moderna announced that it sold $4.2 billion of its COVID vaccine from April to June and 199 million doses of the shot. The company also reported revenue of $67 million for Q2 2020.
Shares of Moderna were trading at $413.88 as of 11:47 a.m. EDT on Thursday, down $5.17 or 1.23%.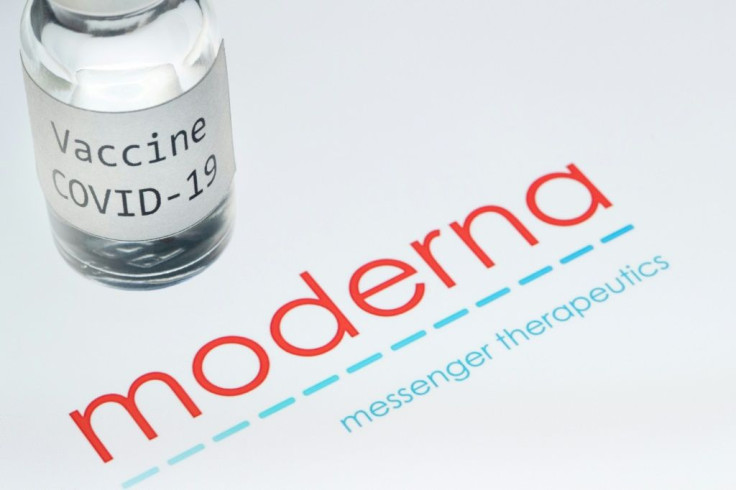 © Copyright IBTimes 2023. All rights reserved.