Modifying COVID-19 Vaccines To Fight Omicron Variant 'Pretty' Easy, Says Fauci
KEY POINTS
The U.S. is currently working to determine whether the Omicron variant can evade vaccines
Moderna said it can produce variant-specific booster shots in three months
Omicron patients have shown only mild symptoms, says expert
Top infectious disease expert Dr Anthony Fauci on Sunday said scientists can easily modify existing COVID-19 vaccines to neutralize the recently discovered Omicron variant.
Speaking on NBC News during the weekend, Fauci outlined steps that the U.S. government is taking to determine whether the B.1.1.529 variant is capable of resisting current vaccines. Should tests show that the variant can evade protections, researchers could modify the doses as necessary, according to Fauci.
"If it looks like even at a high titer of antibody it doesn't, then what you've got to do is you've got to change and modify what the vaccine is going to be, which you can do pretty easily," Fauci said.
Fauci's comments come after Moderna's Chief Medical Officer, Dr. Paul Barton, on Friday said the drugmaker can produce a vaccine specifically for the Omicron variant within three months.
"We can move very fast, we think weeks to within two to three months, we would be able to have an Omicron-specific vaccine booster available for testing and then for administration," he told CNN, Barton said he believes people would need regular boosting against COVID-19.
Little is known about the Omicron variant as of Sunday. Many health experts believe the new variant could be more transmissible and vaccine-resistant as a result of numerous mutations.
Dr. Eric Feigl-Ding, an epidemiologist and senior fellow at the Federation of American Scientists (FAS), suggested that the Omicron variant could possibly be 500% more competitively infectious than the highly contagious Delta variant.
So far, patients who have been infected with the Omicron COVID-19 variant are displaying mild symptoms that can be treated at home, Dr. Angelique Coetzee — a private practitioner and chair of South African Medical Association — told Reuters.
Unlike symptoms seen in patients with the Delta variant, those infected with the new variant have yet to report a loss of smell or taste. No patients have experienced a major drop in oxygen levels, added Coetzee.
The new variant was discovered in Botswana on Nov. 11. Since then, the variant has been linked to approximately 90% of all new cases reported in Gauteng, South Africa, according to DW.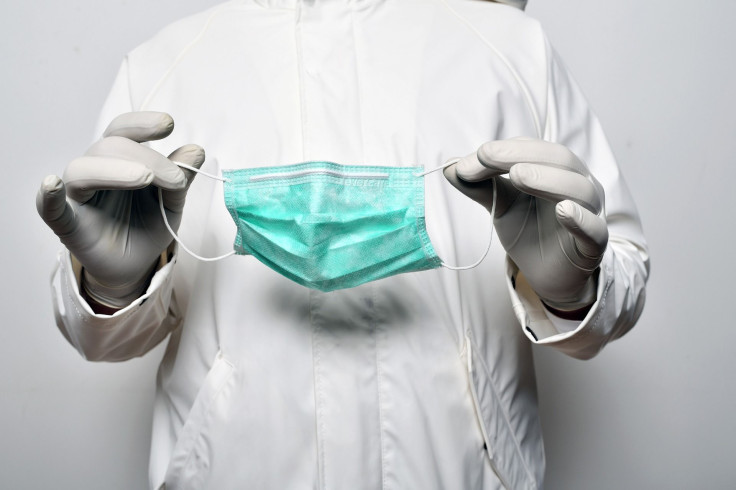 © Copyright IBTimes 2022. All rights reserved.
FOLLOW MORE IBT NEWS ON THE BELOW CHANNELS