Mohammod Youssef Abdulazeez's Blog Posts Raise Online Radicalization Concerns After Chattanooga Shooting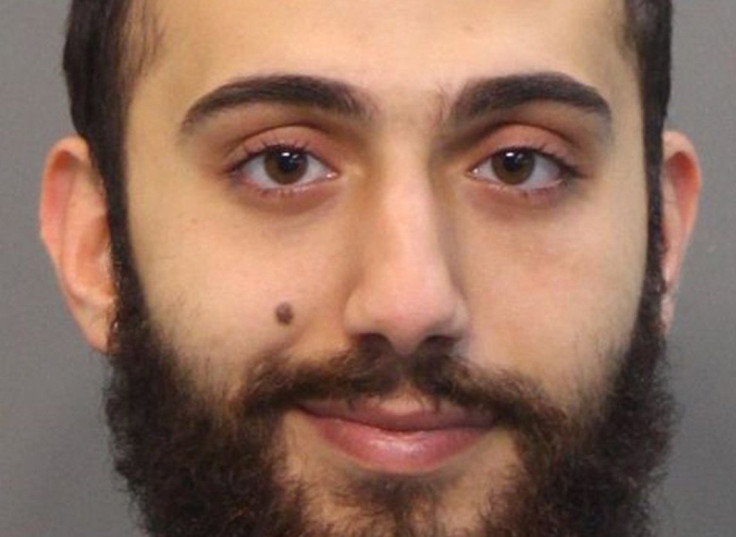 Federal authorities have yet to determine if blog posts attributed to Chattanooga, Tennessee, shooter Mohammod Youssuf Abdulazeez were evidence the 24-year-old was exposed to radical Islamist elements online before he killed four U.S. Marines on Thursday morning. But as hard-liners such as the Islamic State group increasingly turn to online recruitment to inspire "lone wolf" attacks on foreign soil, U.S. authorities were working furiously to adjust their tactics to combat the new threat.
Abdulazeez wrote a pair of blogs with Muslim themes just three days before opening fire at a military recruitment office and a U.S. Naval Reserve center in Tennessee, according to Site Intelligence Group, which tracks jihadist activity online. "Brothers and sisters don't be fooled by your desires, this life is short and bitter and the opportunity to submit to Allah may pass you by," Abdulazeez reportedly wrote in one blog post, USA Today wrote, adding that the Sahaba -- the Prophet Muhammad's closest followers -- "fought Jihad for the sake of Allah."
Federal officials had yet to confirm whether Abdulazeez wrote the posts and seemed unconvinced on their links to the Chattanooga shootings. The posts did not contain any information about a planned attack on the U.S. military, nor did they discuss violence, law enforcement sources told the Wall Street Journal. Instead, authorities were seeking more information on a seven-month trip to Jordan that Abdulazeez is said to have taken in 2014, to see if he came into contact with radical elements in the Middle East.
So far, officials have been unable to explain what led a well-liked former high school wrestler with no known ties to foreign groups to undertake such a violent act. But in the recent past, militants such as the Islamic State group, also known as ISIS or ISIL, have routinely used social media and online forums to recruit vulnerable individuals to their cause.
The Boston Marathon bombings in April 2013, the foiled "Draw Muhammad Day" attack on the Curtis Culwell Center in Garland, Texas, last May and the deadly shooting that killed dozens on a Tunisian beach in June were all purportedly carried out by individuals exposed to radical ideology through online activity. Tamerlan and Dzhokhar Tsarnaev, the brothers responsible for the attack in Boston, decided to act after they listened to deceased al Qaeda preacher Anwar al-Awlaki's Internet sermons.
"We also have to acknowledge that ISIL has been particularly effective at reaching out to and recruiting vulnerable people around the world, including here in the United States," President Barack Obama said July 6, according to the Washington Post. "So the United States will continue to do our part, by working with partners to counter ISIL's hateful propaganda, especially online."
Social media has become a particularly useful tool for terrorist organizations with followers who operate tens of thousands of Twitter accounts and upload untold hours of footage of executions and propaganda-fueled speeches to YouTube. Twitter shut down 10,000 accounts with radical content over a two-day period in April, the Washington Post noted.
Some pointed out that Abdulazeez's attack occurred during Ramadan, just weeks after an ISIS spokesman urged sympathizers around the world to make the Muslim holy month "a month of disasters, defeats and disgrace for the [infidels] everywhere." Concern over possible lone wolf attacks reached such heights ahead of the July 4 holiday weekend, resulting in the U.S. Department of Homeland Security issuing a nationwide security alert to local law enforcement.
Faced with radical Islam's exponential growth on the Internet, American law enforcement officials have stepped up online surveillance and undercover operations designed to ferret out potential threats before they can act. But for every online forum authorities are able to track and identify, others emerge to take their place. Officials faced the difficult task of finding individuals who, like Abdulazeez, did not have previous ties to terrorist groups and have not given any indication of violent intent.
"You no longer have to travel thousands of miles to meet up with people who share your view of an extremist ideology," John Cohen, a former counterterrorism coordinator at the U.S. Department of Homeland Security, told International Business Times in January after the Charlie Hebdo massacre in Paris. "You no longer have to go out into the woods and train in person. You can actually acquire materials, acquire expertise, acquire abilities while never leaving your home."
© Copyright IBTimes 2023. All rights reserved.