Mohammod Youssuf Abdulazeez Radicalized in Jordan? Islamic Extremism Rising In Middle Eastern Kingdom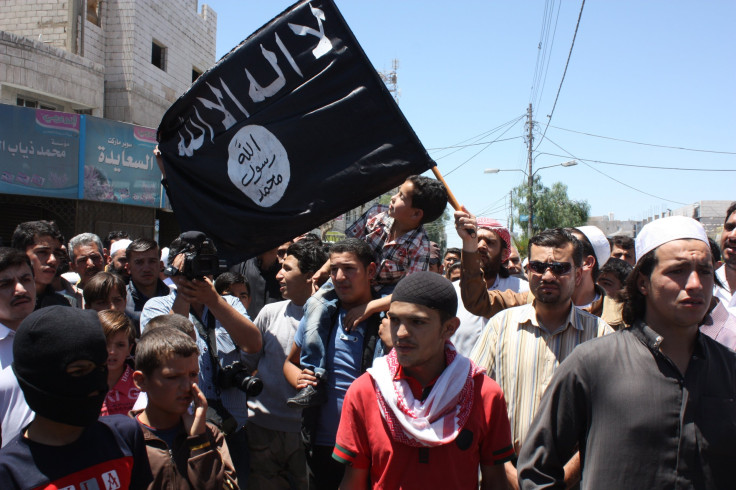 Federal officials probing a shooting attack against the military in Chattanooga, Tennessee, are looking for clues into a long trip the gunman took to Jordan last year. FBI officials said they are investigating whether Mohammod Youssuf Abdulazeez, who died in Thursday's gun rampage, made connections with any extremists or traveled to other Middle Eastern countries while visiting Jordan for seven months in 2014, Reuters reported.
Abdulazeez, 24, allegedly opened fire at two military facilities in the Tennessee city, killing four Marines and wounding others. Abdulazeez, a Kuwaiti-born Jordanian, was not on the FBI's radar of suspected supporters of the Islamic State terror group, but he allegedly had a blog that appears to illustrate his hard-line religious beliefs. During his life, Abdulazeez also took several trips to Jordan, a Muslim-majority country that has held a reputation as one of the more stable Middle Eastern nations. But Islamic extremism has been on the rise in Jordan, which borders Syria and Iraq, making investigators suspicious of Abdulazeez's monthslong visit.
As the Islamic State group, also known as ISIS or ISIL, extends its influence beyond Iraq and Syria, the Jordanian government has increased its efforts to tightly control religious life and stem the radicalization of its own citizens. In recent years, Jordanian authorities have clamped down on thousands of unauthorized mosques and appointed preachers, or imams, in the pulpits. They also monitor weekly sermons at legal mosques and instruct the government-appointed imams on what and what not to talk about. As civil employees, the imams must denounce jihadist ideology and show support for the kingdom during weekly prayers each Friday, the Wall Street Journal reported.
Illegal Mosques
But most of the 8,600 mosques in Jordan are illegally built and 4,500 are led by imams who aren't selected by the government, which has left holes in Jordan's crackdown on Islamic extremism. An estimated 400 to 500 illegal mosques are built each year with self-appointed imams and Jordanian authorities lack the bandwidth and the funding to keep up.
Jamal al-Batayneh, who oversees the province of Zarqa for the Ministry of Religious Affairs, told the Wall Street Journal that mosques are spaces for gathering, but they can also breed radicalism. "Jordan is the leading moderate country in the Middle East and it must remain this way," Batayneh told the newspaper last September. "The wall is collapsing, and we are all struggling to hold it upright."
The black flags of ISIS and al Qaeda's Syrian branch, Jabhat al-Nusra, can be seen in poorer cities such as Maan in the south and Zarqa in the north, which have been traditionally sympathetic toward radicals and hostile toward the pro-Western monarchy. Zarqa was also the birthplace of Abu Musab al-Zarqawi who led al Qaeda in Iraq, the precursor to ISIS. One-third of the foreign fighters traveling to Syria from Jordan were coming from Zarqa, the New York Times reported last year.
More than 20,000 foreign fighters have joined the ranks of Sunni militant groups in Syria in Iraq, such as ISIS and Jabhat al-Nusra. The growing figure exceeds the number of foreign fighters who fought in Afghanistan three decades ago. Of those, an estimated 1,500 Jordanians have left their home country for the battlefields in Syria and Iraq, according to the Wilson Center think tank in Washington, D.C. However, the Jordanian government has not released any official estimate on the number of Jordanian foreign fighters.
Severe Penalties
Jordan has also enacted a controversial counterterrorism law to curb homegrown radicalism and shield the country from increasing extremism in neighboring Syria. Those who are found guilty of committing terrorism face severe penalties -- from 10 years behind bars to the death penalty -- with the definition of terrorism expanded to include any sort of troublemaking or promoting extremisms on social media, Al Jazeera reported.
But critics said Jordanian authorities are exploiting the new law's broad provisions to curtail media freedom and detain journalists. "Jordan's concerns over its security situation shouldn't translate into branding journalists and writers as security threats merely for doing their jobs or expressing themselves peacefully," Joe Stork, deputy Middle East and North Africa director at Human Rights Watch, said in a news release Friday.
After the death of Jordanian pilot Muath al-Kaseasbeh, who was captured and burned alive by ISIS militants, Jordan's King Abdullah II said the fight against the Sunni extremist group would continue unabated. "We are waging this war to protect our faith, our values and human principles and our war for their sake will be relentless," state television quoted the king as saying during a security meeting in February.
© Copyright IBTimes 2023. All rights reserved.
FOLLOW MORE IBT NEWS ON THE BELOW CHANNELS