Who Is Mohammod Youssef Abdulazeez? Chattanooga Shooter Identified; Dead; High School Peers React In Tennessee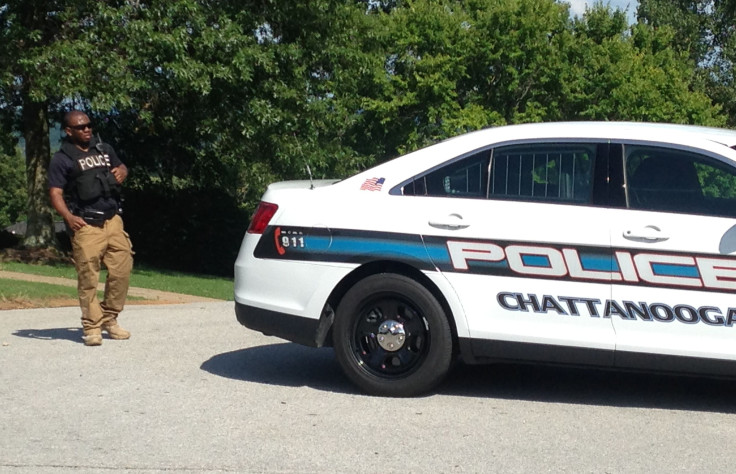 The suspected shooter in Thursday's shooting that killed four Marines in Chattanooga, Tennessee, has been killed and identified by the FBI as Mohammod Youssef Abdulazeez. The shootings occurred at Marine and Navy facilities, one a Marine recruitment office in a strip mall and the other at a training facility, just before 11 a.m.
Information on the shooter Thursday afternoon was scarce, however details from former classmates began to trickle in. He was 24 years old, and attended an area high school. He was believed to have been a naturalized U.S. citizen from Kuwait. He did not appear to be under FBI investigation when he fired shots from a Mustang.
Law enforcement officials reportedly entered Abdulazeez's home and were looking for further clues as to the motive behind the shooting.
An alleged blog that Abdulazeez maintained for just two posts was discovered by the Daily Beast following the attacks. The two posts on the blog were both posted three days ago, and seem to illustrate hardline religious beliefs. The first post, titled "A Prison Called Dunya" discusses a prisoner who is given a test to either rise out of his earthly prison ("Dunya" often refers to the Earth), or fail and be held in a more restrictive environment. At the end of the test, Abdulazeez writes that the test taker would be rewarded with "pleasures that they have never seen."
The second post discusses the understanding of the companions of the Prophet Muhammad, and related the experience to a blind man feeling an elephant with their hands.
One woman who attended Red Bank High School at the same time as Abdulazeez, Kagan Wagner, told the Chattanooga Times Free Press that "he was friendly, funny, kind. I never would have thought it would … be him." Wagner said the shooter's whole family seemed like a normal Chattanooga family.
Others on Facebook who claimed to know Abdulazeez mirrored the sentiment, saying they were surprised by the attack and saddened to hear he was the shooter. They had been hoping that the man named in news accounts wasn't the same man that they knew.
A photo of Abdulazeez from his high school senior year book photo circulating online showed his senior quote: "My name causes national security alerts. What does yours do?" it read.
© Copyright IBTimes 2023. All rights reserved.