Chattanooga Shooting Reignites Gun Control Debate After Mohammad Youssef Abdulazeez Used AK-47 Assault Weapon To Kill Marines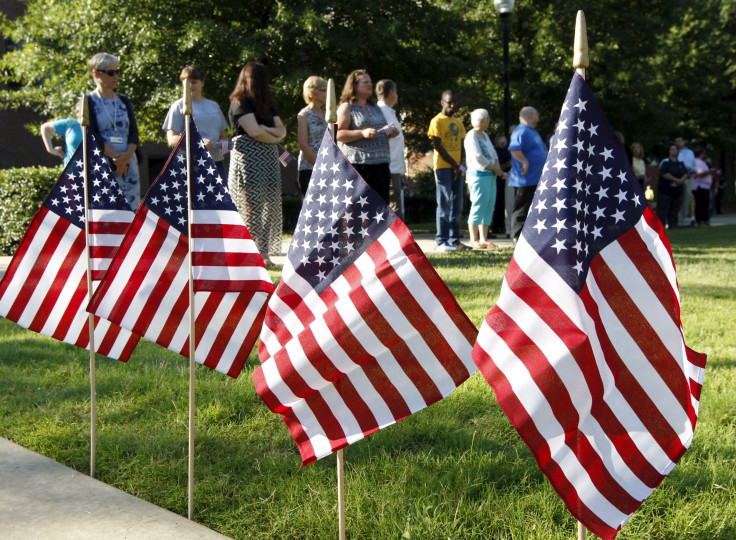 Not long after a deadly shooting in Chattanooga, Tennessee killed four marines Thursday, the FBI announced it would treat the investigation as an "act of domestic terrorism." Questions were promptly raised about the 24-year-old gunman's ethnic and religious background, his recent travels to the Middle East and his possible sympathies with or connections to extremist Islamic groups. Yet for those who have been at the forefront of the recent push for heightened restrictions on gun access, Thursday's violence has re-energized both sides of the long-standing debate over gun control.
"As the details continue to unfold in Tennessee, it is already clear that this is another reminder of the work that needs to be done to keep guns out of the hands of dangerous people," the Brady Campaign to Prevent Gun Violence, a nationwide organization calling for stricter gun control measures, said in a statement shortly after the shooting. "We owe it to the men and women at our military installations, our communities and the 89 people killed every day by guns to take action now," the statement read.
Mohammad Youssef Abdulazeez's 30-minute shooting rampage unfolded at at two separate military centers in Chattanooga Thursday. A naturalized U.S. citizen born in Kuwait, Abdulazeez was not being watched by the FBI or on any terror watch lists, CBS News reported. The motivation behind the shooting was not immediately known.
Opponents to restrictions on gun access have long defended the right to own assault weapons, while advocates for tighter restrictions have pushed for a ban, arguing the guns serve no purpose other than violence. It was unclear how Abdulazeez obtained a weapon as of Friday. He reportedly used an AK-47 assault weapon with a 30 round magazine in his assault.
Tennessee has been rated one of the most lenient states for gun control by the Law Center to Prevent Gun Violence, an organization that calls for stricter restrictions on the purchase of firearms. The state neither bans the sale of assault weapons nor requires background checks on private sales, a 2014 rating of gun laws state-by-state found. Tennessee was rated with an "F" by the organization.
If Thursday's attack is to be classified as an act of domestic terrorism, it would follow a pattern of other recent domestic terror attacks that have included firearms, The Trace, a news website following the debates over guns and gun violence in America, reported. As of June 30, 82 of the 86 individuals killed by acts of domestic terrorism were killed by firearms, the website found.
Laura Cutilletta, senior staff attorney of the Law Center to Prevent Gun Violence in California, said she hadn't received as many media inquiries Friday as she had after other shooting rampages, possibly because the issue of gun control has been overshadowed by the gunman's possible sympathies with terrorist organizations overseas.
Meanwhile, Republican presidential candidate Donald Trump in an interview Friday blamed the shooting on the presence of military "gun-free" zones. "We have to start doing something with these gun-free zones," Trump said on MSNBC's "Morning Joe. "They were sitting there and they were just targets for this madman."
Opponents of gun control measures have come out strongly against gun-free zones in recent years. A conservative website, Town Hall, called gun-free zones "lightning rods for mass murder." In 2009, Nidal Hasan, a U.S. army major, killed 13 people and injured more than 30 at Fort Hood, Texas, in a gun-free zone.
Cutilletta, of the Law Center to Prevent Gun Violence, said most gun-free military zones do actually have armed security on site, dismissing the argument made by opponents of gun-free zones. "We definitely think that is a red herring and it's not a legitimate argument at all. If you look at mass shootings, there is really no evidence that any site is targeted because it's a gun-free zone," she said.
"This unfortunately is not that different than what is happening every single day," she added.
© Copyright IBTimes 2023. All rights reserved.