Momentum Builds for Global DNA Pioneer Natera's Proprietary Genetic Testing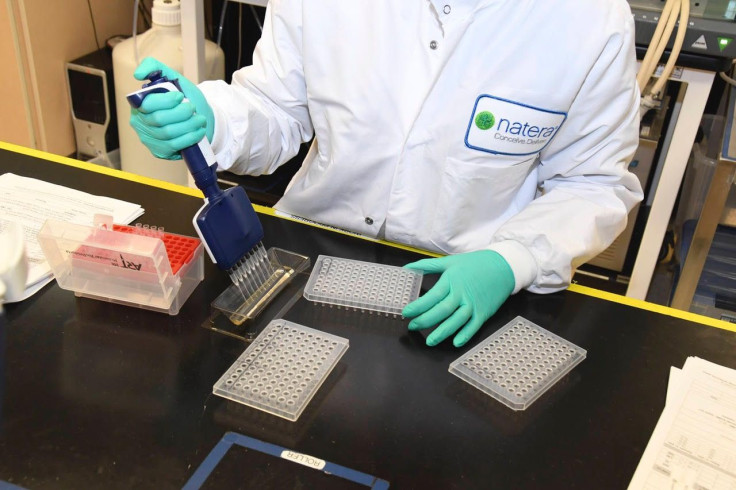 Let's get this out there right away. Other than the word genetic, Natera's proprietary genetic testing has little in common with direct-to-consumer products like Ancestry and 23andMe.
Biotech is a hot space and companies like Natera (NASDAQ: NTRA ) are leading the charge to usher in a new era of disease management using genomics, rapidly bringing noninvasive diagnostic solutions to market.
A pioneer and global leader in cell-free DNA testing, Natera uses a simple blood draw to gain information to help physicians proactively inform treatment in the areas of women's health, oncology and organ health. Its long-term mission is to change the management of disease worldwide, using a simple blood draw to proactively inform treatment.
As of 2020, Natera had launched 10 new clinical products, centered on its three areas of focus. The company is positioned for astounding growth – the result of its technology in combination with its vision to change the standard of care for patients.
The Right Direction
Founded in 2004, Natera developed an innovative product line focused on early detection of genetic disease. When Steve Chapman took over as CEO in 2019, he immediately set his sights – and therefore Natera's – on expanding the company's product portfolio and commercial footprint. Under his leadership, the company grew from $260 million to just shy of $400 million by year's end 2020, is selling more than 1 million products annually and has expanded into new businesses.
Natera's Panorama NIPT ( non-invasive prenatal test) , which launched in 2013, is able to detect with a simple blood draw genetic abnormalities as early as nine weeks into a pregnancy. It is a game changer in the area of prenatal care. Pregnant women can test for conditions that could affect their baby's health without fear of doing harm, a frightening possibility with amniocentesis, one of the current protocols for prenatal testing.
Panorama has emerged as the dominant market leader in prenatal testing, performing NIPT on over 2 million women. Still, only around 20% of pregnant women have had a Panorama test – which means one thing for Natera: Lots of opportunity to expand. Recent clinical guideline changes now recommend doctors offer NIPT to all pregnant women, and with 20 of the largest commercial payers now covering NIPT, independent of prior risk, Natera has an even greater opportunity to make a positive impact on prenatal care.
Revenue Potential
Last month at the 39th Annual JP Morgan Healthcare Conference , Chapman laid out the company's growth potential for women's health, organ health and Cancer Testing.
Natera has successfully extended its NIPT technology, first to the field of cancer testing and then to organ transplant testing. Now, from a single blood draw, physicians can detect cancer recurrence up to two years in advance of imaging or determine with high precision whether or not a transplanted organ is experiencing rejection.
Each of these market opportunities has very significant clinical utility, and each is at the very early stages of penetration, creating an enormous growth opportunity for Natera, and the ability to help physicians change the standard of care for patients.
Signatera, which Natera introduced commercially over a year ago, is a groundbreaking cancer recurrence and monitoring test. Through a simple blood draw, Signatera can detect the faintest signals of a cancer recurring up to two years before it can be seen with a standard CT scan. Time consuming scans are currently considered the gold standard for monitoring, but Signatera is a molecular alarm that can spot a potentially dangerous problem while it's barely visible.
If the blood test result is "positive," there's a 97 percent chance the cancer is returning. Testing is initially spaced across six week intervals over the first six months, then quarterly for two years, then semi-annually for five years. The blood draws can be taken at a patient's home, by a healthcare professional, with results received online or through a phone call from the doctor's office.
The company has already published results for its Signatera test in colorectal, breast, lung, bladder, and other cancer types and has "seen consistently very high levels of performance" of 88 to 100 percent sensitivity in detecting relapse ahead of imaging, and a greater than 98 percent positive predictive value, according to Chapman.
The company's pharmaceutical business for Signatera grew significantly last year, with signed contracts valued at more than $65 million.
Tests for organ transplantation are also poised to add a significant boost in revenues. During his J.P. Morgan presentation, Chapman said Natera's market opportunity for its Prospera test, is greater than $2 billion, with less than 10 percent market penetration.
Natera is also moving forward with its vision to leverage its technology in other disease states, publishing clinical studies exploring lung, bladder, breast and esophageal cancer, with more than 50 additional studies ongoing.
DNA testing technology is coming of age, and with it will come a sea change in treatment and outcomes for patients. The potential is enormous – precise treatment protocols can be delivered cost effectively, fast and unique to the individual. The possibility that Natera had envisioned -- to elevate the standard of care using a simple blood draw – is fast becoming reality.