Monaco GP: Lewis Hamilton Insists 'No Rush' To Sign New Mercedes Deal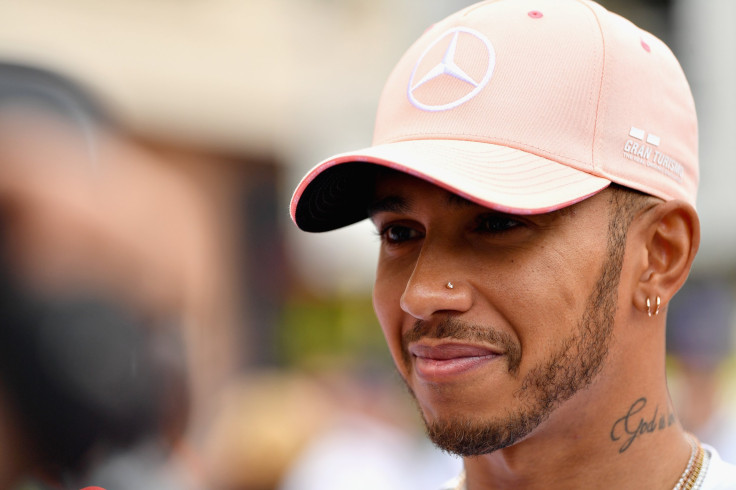 Lewis Hamilton brushed off any concerns Wednesday with regards to his new deal with Mercedes and is confident that it will be done before the end of the season.
The British driver is out of contract at the end of the current campaign and is yet to agree a new deal with Mercedes. Both the driver and the team have continually stated their intention to continue together, but are yet to conclude talks which have been ongoing since the end of last season.
Hamilton was expected to sign a deal before the start of the campaign, but it is yet to happen. And that has led to speculation about his future in the team with former driver's suggesting that the Briton is holding out to see if Mercedes is still the best car on the grid at the end of the season.
Mercedes and Hamilton have brushed off any concerns about going their separate ways in 2019. Team principal Toto Wolff recently revealed that the talks were put on hold to focus everyone's attention on getting the Silver Arrows back in contention after they struggled to match their main rivals Ferrari and Red Bull Racing in the first four races of the season.
The reigning champions were back at their best in Spain where they recorded their first 1-2 finish of the season and after the race Wolff and Hamilton admitted that the "ink was almost dry" when asked about the new deal.
However, two weeks later, there is still no confirmation about the deal to remain with the team beyond the current season. The lack of clarity was again brought up during the press conference ahead of the Monaco Grand Prix, but it was again brushed off by Hamilton.
The four-time world champion insists there is no rush to reach an agreement, but made it clear that there are no "sticking points" that is holding up the deal and that he is fully committed to Mercedes and not talking to any other team about a potential drive for 2019.
"There aren't any sticking points. There just hasn't been any rush. I told you at the beginning there's no rush to do it and I would do it in my own time," Hamilton said during the press conference on Wednesday, as quoted on F1's official site.
"There's no discussion with anybody else, there's no consideration for anybody else, it's just taking my time. I just don't see any need to rush. I still have a contract in place, I'm enjoying racing, and it's nice to keep you guys guessing what's happening."
"There's not really much more to say. It's a great process that you go through with a contract but I just tell my people there's no rush. If it's not ready this week, and it's not ready the week after, it's not ready… no stress. I'm not going to stress about it," the Mercedes driver added.
© Copyright IBTimes 2023. All rights reserved.