Mongolia Calls On Rio Tinto To Keep Budget For Giant Copper Mine In Check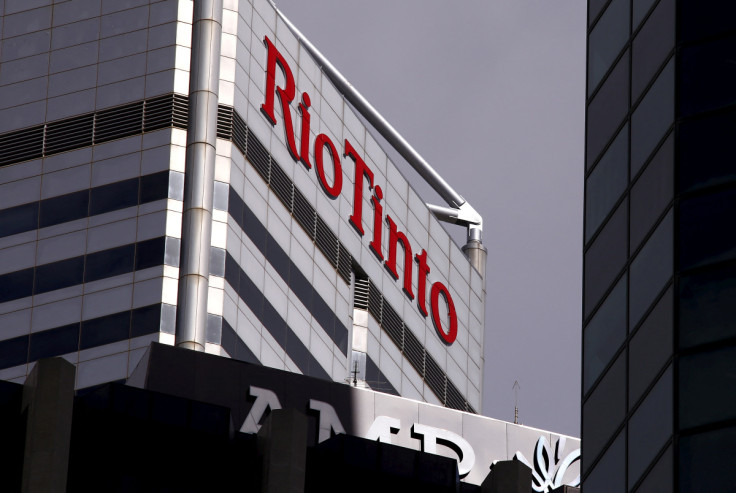 Mongolia has asked Rio Tinto, its partner in the huge Oyu Tolgoi copper and gold mine in the Gobi desert, not to further increase its estimated $7.06 billion budget for the project's expansion, its mining minister told Reuters.
The two partners have only just ended a long-running tussle over the underground expansion of the mine, which is behind schedule and over budget, with Rio last year agreeing to waive $2.4 billion in debt owed to it by the government and commit to a structure that did not require additional loan financing.
Costs to expand the facility have ballooned from an original estimate of $5.3 billion in 2016, raising friction over funding.
"The government has asked Rio Tinto to not increase the budget," J. Ganbaatar, the minister for mining and heavy industries, told Reuters on Jan. 16 in a video interview. Rio Tinto declined to comment.
Mongolia owns 34% and Anglo-Australian miner Rio Tinto 66% of Oyu Tolgoi, one of the world's largest known copper and gold deposits, which is slated to eventually produce more than 500,000 tonnes of copper a year.
The minister added that he expects first production from the underground mine by mid-2023 as scheduled. The facility, Rio's biggest copper growth project, began open-pit mining in 2011.
Though they have been cushioned by strong commodity prices, mining companies have warned that high inflation will remain a challenge this year, keeping costs from energy to explosives and equipment high, and possibly hitting short-term demand.
REFORMS
Global miners have been on a widespread hunt for new copper mineral deposits to power the green energy boom, and the expansion of Oyu Tolgoi comes as prices for the red metal, used to make motors, batteries and wiring, are expected to rise.
Mongolia is trying to promote more foreign investment after poor governance of its state-owned mining companies left Ulaanbaatar saddled with billions of dollars of debt.
It is pushing ahead with plans to list 30%-40% of state mining firm Erdenes Tavan Tolgoi JSC (ETT) on the Mongolian Stock Exchange in a bid to improve governance at the group following a corruption scandal that sparked protests in the capital city in December.
The government has also passed a new law to oblige all state-owned miners to trade coal, copper and iron ore on a domestic metal exchange, which it says will improve transparency and reduce potential for fraud.
Coal will start trading in July, and copper and iron ore within two or three years, Ganbaatar said.
With mining accounting for a quarter of the country's GDP and 90% of exports, Mongolia is implementing a sector reform that will see copper royalties payable to the government capped at 7% to 8%, Ganbaatar said.
Currently the base royalty on any metal is 5%. However, when the price of copper exceeds $9,000 a tonne, a 20% royalty is imposed on copper concentrate. It can be more if the price rises further.
The proposed cap would put Mongolia "at a competitive level", the minister said.
© Copyright Thomson Reuters 2023. All rights reserved.