'Monsanto Protection Act' May Be Repealed Via Farms Bill Amendment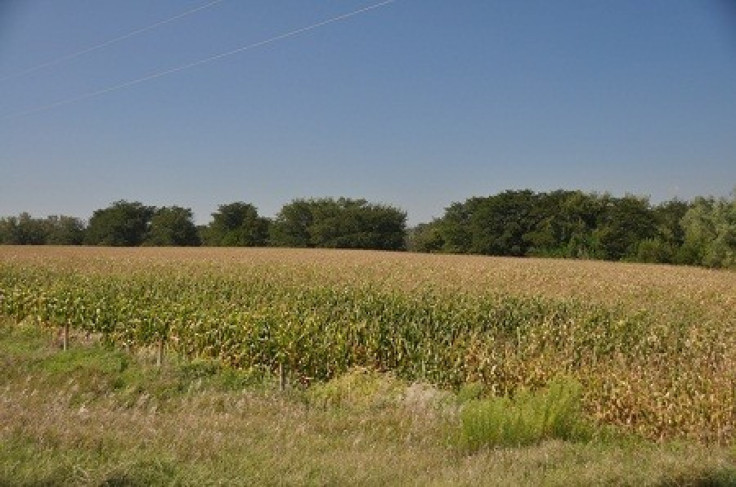 The highly controversial provision known as the "Monsanto Protection Act" may be repealed if U.S. Sen. Jeff Merkley has his way.
The Oregon Democrat announced Monday via an emailed statement that he is introducing an amendment to the 2013 Farm Bill that would repeal the "Monsanto Protection Act," an amendment to the continuous resolution passed by Congress and signed by President Barack Obama in March to avoid a shutdown of the federal government.
"The Monsanto Protection Act is an outrageous example of a special interest loophole," Merkley said in a Monday statement. "This provision nullifies the actions of a court that is enforcing the law to protect farmers, the environment and public health. That is unacceptable."
The provision was innocuously referred to as the Farmer Assurance Provision, but food safety advocates and legal experts say that it would unduly provide Monsanto and other companies that produce genetically-modified crops and seeds with protection from certain legal challenges, stripping regulators of a crucial means of keeping GMO companies in check.
And the way the bill came about resulted in a massive outcry from concerned citizens as well as advocates, as its language was reportedly written by Sen. Roy Blunt, Republican of Missouri, in collusion with Monsanto.
Ironically, Monsanto was already back in the spotlight this week, as an amendment to the House version of the 2013 Farms Bill is being interpreted by many food advocates and legal experts as being a thinly veiled attempt to revoke the rights of states to pass laws requiring labeling of foods that contain genetically-engineered or -modified products.
Here's how the amendment's sponsor, Iowa Republican Rep. Steve King, described the amendment, which he dubbed the Protect Interstate Commerce Act (PICA), in a Wednesday statement:
"The first King amendment prohibits states from enacting laws that place conditions on the means of production for agricultural goods that are sold within its own borders, but are produced in other states," he wrote.
Sounds innocent enough, but the Organic Consumers Association on Wednesday put out a strongly worded statement condemning the amendment and calling on Congress to reject PICA.
"The biotech industry knows that it's only a matter of time before Washington State, Vermont, Maine, Connecticut and other states pass GMO labeling laws," the group wrote. "Rather than fight this battle in every state, Monsanto is trying to manipulate Congress to pass a Farm Bill that will wipe out citizens' rights to state laws intended to protect their health and safety."
Merkley's office did not immediately respond to calls requesting further comment Monday afternoon.
© Copyright IBTimes 2023. All rights reserved.
FOLLOW MORE IBT NEWS ON THE BELOW CHANNELS