Monster-Sized Fish Scares Beachgoers After Body Washed Ashore
A massive 6-foot-long fish washed up on a beach at Bundaberg in southern Queensland, Australia, confused and scared beachgoers leaving them clueless about what the creature was. The fish, which weighed 330 pounds, was found by a couple who were strolling the beach during their holiday visit.
John and Riley Lindholm came across the animal when they were walking down Moore Park Beach on Tuesday.
"I've seen a lot of fish, and a lot of big fish, but I've never seen anything like it," John, who works as a charter skipper said. "I thought it might have been a groper, but looking at the head shape it still may be a groper, but it just doesn't seem to fit with what other people up here have told me."
John said it was "a big, big fish" and an unusual creature he had come across.
John told Australian Broadcasting Corporation they shared the photos of the creature on social media to know if someone could identify it.
"[There's] a fair bit of speculation — it could have been a cod, could have been a groper, and one guy I think might have nailed it when he said it was what they call a tripletail," he said, adding: "I've seen a lot of fish and its pectoral fin right down near the tail looked a bit odd, sort of looked like it had a joint there, and if it had the same on the other side that could be exactly what it is."
The creature, which had died, did not appear to have any physical damage. It is believed the fish was hit by something or "may have reached the end of its lifespan and basically expired," John said.
After photos of the creature circulated online, the Queensland Boating and Fisheries Patrol (QBFP) was also notified. A spokesman for QBFP said officials had consulted with experts at the Queensland Museum to identify the species of fish.
Although, the "condition of the fish made a definitive identification difficult," it is believed to be a Queensland groper, the QBFP said. "How the fish came to be washed up on the beach and its cause of death also could not be determined."
"The Queensland groper is a no-take species — in Queensland, catching and possessing this fish is prohibited," the spokesman reportedly said. "If accidentally caught, protected species should not be removed from the water — they should be immediately and carefully returned to the water."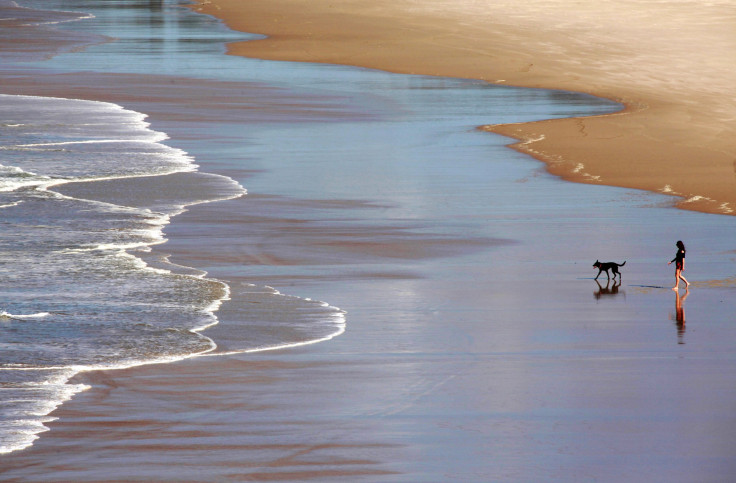 In August 2017, a mysterious sea creature chewed up a Melbourne teenager's legs. While doctors were baffled by the extent of the injury, it was believed the boy was attacked by sea lice, also known as marine isopods. Sea lice are usually parasites of fish.
© Copyright IBTimes 2023. All rights reserved.
FOLLOW MORE IBT NEWS ON THE BELOW CHANNELS