More Immigrant Detentions Expected Even As Central American Migration Declines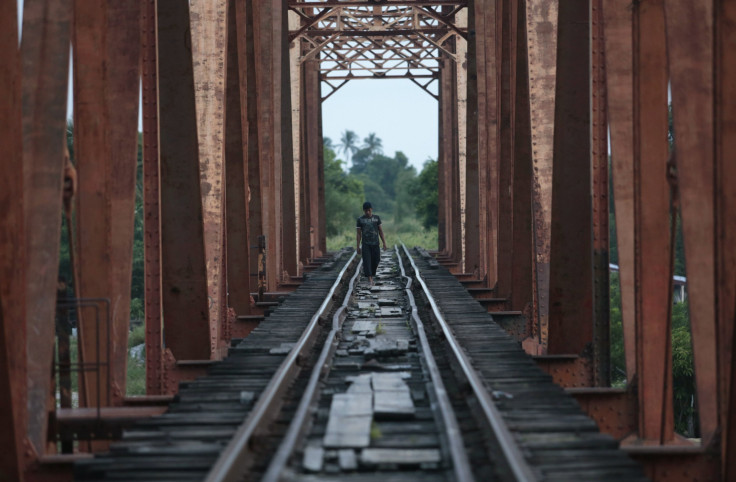 Authorities in Artesia, New Mexico, say 479 immigrants remain in a controversial family detention center and more are expected to arrive in the coming days. The heavily criticized facility has been under scrutiny since it first opened during the summer, with civil rights advocates saying immigrants are subject to mistreatment and due process violations.
Sixty-eight immigrants were also released from the Artesia facility last week, and 14 were deported, Mayor Phillip Burch told the Associated Press Sunday.
The Artesia facility was the country's first family detention center to open specifically for unauthorized Central American migrants, who were entering the U.S. in record numbers earlier this year. But the influx has waned significantly in the past few months, with 2,424 unaccompanied minors caught crossing the border in September, down from a high of 10,622 in June.
The Associated Press said a government official told immigration lawyers at a confidential meeting last week the Artesia facility would likely remain open through next summer. Before the Artesia center opened, immigration authorities were routinely releasing migrant families into the interior of the U.S. with orders to check in with officials before their deportation hearings. According to Immigration and Customs Enforcement, about 70 percent of families released from May through August did not report to immigration authorities although that did not necessarily mean they were failing to show up for their court dates. So far, 324 immigrants have been deported from the Artesia facility since it opened.
Immigrants' rights advocates have been critical of the Artesia facility for months, saying the center simultaneously holds immigrant mothers and children for prolonged periods while putting others on a fast track to deportation without due process. Immigration lawyers also say the majority of women held at Artesia are domestic abuse survivors, but the center only offers one therapy service available by teleconference. A group of immigration advocacy organizations filed a lawsuit against the Obama administration in August related to the conditions at Artesia.
Since the New Mexico center opened during the summer, ICE has also opened another large detention center for newly arrived immigrant families in Karnes County, Texas, and approved another one in Dilley, Texas. The Karnes County facility is run by private prison corporation GEO Group, while the Dilley center will be run by the Corrections Corporation of America. The Karnes County residential facility was hit by a lawsuit last week by civil rights groups alleging security guards sexually assaulted immigrant women being detained there.
© Copyright IBTimes 2022. All rights reserved.
FOLLOW MORE IBT NEWS ON THE BELOW CHANNELS