Obama Deportations Down, Fewer Immigrants Removed Amid Stalled Immigration Debate: AP Report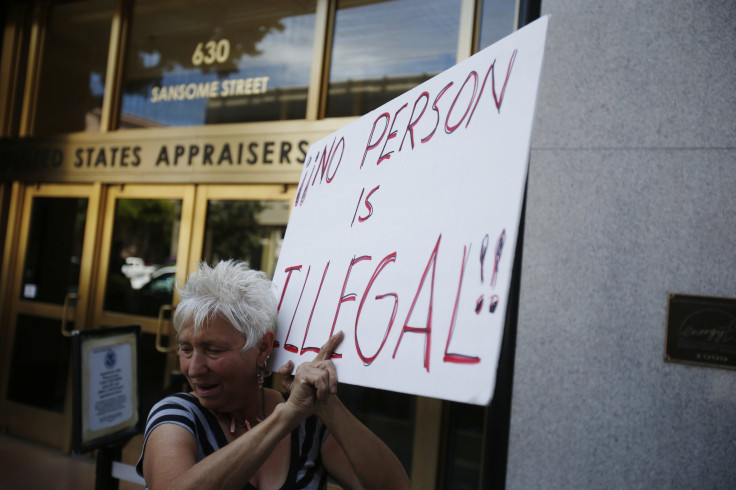 U.S. President Barack Obama is expected to deport the fewest number of immigrants this year since at least 2007, a significant policy shift that comes after years of record deportations and as federal lawmakers have failed to overhaul the nation's controversial immigration laws. In all, deportations are down by about 20 percent this year, according to an analysis of Homeland Security Department figures by the Associated Press.
The federal government deported 258,608 immigrants so far this fiscal year, compared with 320,167 deportations during the same period in 2013. Immigration and Customs Enforcement deported 344,624 people two years ago, the AP reported. Since Obama took office in 2009, the White House has removed more than 2.1 million immigrants. In comparison, President George W. Bush deported a total of 2 million immigrants from 2001-2009 and President Bill Clinton deported 869,676 immigrants while in office, according to federal records.
Obama has for years vowed to help the 11.3 million immigrants living without legal status in the U.S., but has consistently fallen short of his promise, largely because of a divided Congress unwilling to incite constituents by passing laws that would allow illegal immigrants to stay in the country and legally receive benefits and compete for jobs. To appease immigration proponents, the Obama administration began focusing its deportation efforts in 2011 on immigrants with criminal records. Other immigrants haven't been deported because of massive backlogs in the federal immigration court system, according to the AP.
The number of immigrants without legal status has stabilized and shows no sign of growth, according to Pew Research Center data published earlier this month. The research suggests illegal immigrants living here are more likely to be long-term residents who live with their U.S.-born children. In July, 68 percent of Americans supported a new immigration system that would allow people in the U.S. illegally to gain legal status if they meet certain requirements, according to the Pew Research Center.
© Copyright IBTimes 2023. All rights reserved.