More Legal Problems For Trump Family? Scotland May Investigate Golf Courses Bought With Cash
Donald Trump's Scotland golf courses are coming under renewed scrutiny, with human rights group Avaaz taking action in court to force the Scottish government to investigate allegations of money laundering. Officials previously declined to follow up on an "unexplained wealth order," saying the decision falls to law enforcement.
Trump's golf courses have been the subject of scrutiny since he bought them, using over $300 million in cash to purchase and renovate the two in 2006 and 2014, respectively. Neither has managed to turn a profit.
"Cash purchases of unprofitable businesses are a telltale sign of money laundering. Where did Donald Trump get $60 million in cash to buy his Turnberry golf course in Scotland?" Avaaz wrote in an earlier petition. "We call on [the Scottish government] to use the unexplained wealth order process to investigate Mr. Trump's potential corruption, and show that no one - not even the US President - is above the law."
While the unexplained wealth order on two of Trump's golf courses isn't enough to force legal action by itself, if the government does take action Trump would have to prove the legitimacy of his funding or risk the properties' seizure.
A February motion from the Scottish Green party failed, 89-32. Humza Yousaf, a member of the ruling Scottish National Party, called Trump "deplorable" but said that unexplained wealthy orders are a job for law enforcement.
"There must not be political interference in the enforcement of the law," he said. "[The Civil Recovery Unit should] undertake the investigatory role."
Avaaz is now making efforts to get the golf courses investigated beyond petitions, according to Reuters. The group hopes the courts will agree that the parliament's decision was a "misapplication of the law" and force the politicians to decide one way or another.
Another factor compounding suspicion of money laundering a disputed quote from Eric Trump. Golf reporter James Dodson maintains that Eric Trump told him the Trump family "'Get[s] all the money we need to get right out of Russia.'"
Eric Trump denies ever making the comment, but it was specifically referenced by Green party leader Patrick Harvie.
"Big questions remain over Trump's business dealings in Scotland," Harvie said in February 2020. "[The golf courses] were part of Trump's huge cash spending spree in the midst of a global financial crisis, while his son was bragging about money pouring in from Russia."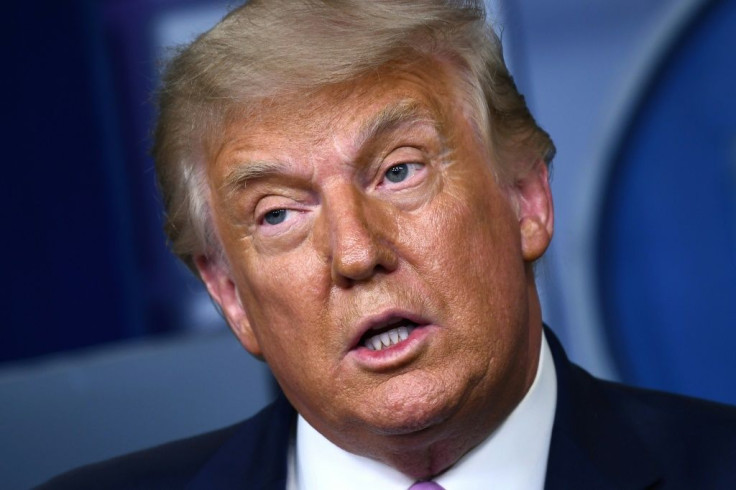 © Copyright IBTimes 2023. All rights reserved.