Morocco Breaks Up ISIS Terror Cells; Arrests Made From One End Of Country To Other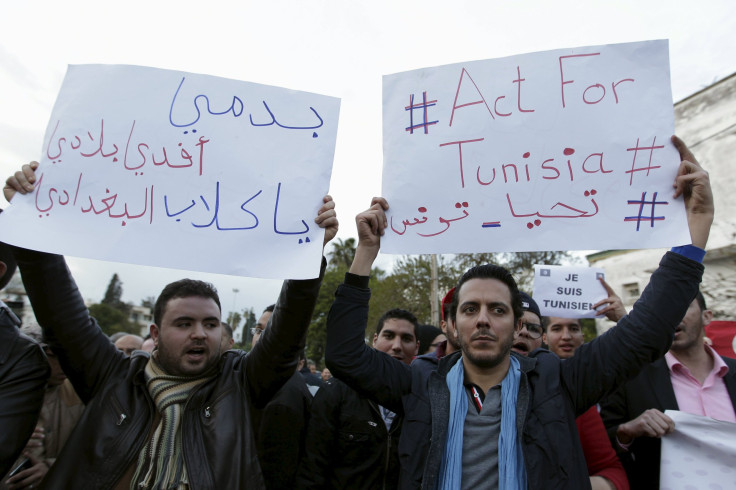 Moroccan officials Sunday announced the arrest of a number alleged terrorists who had pledged loyalty to the Islamic State group. The Central Bureau of Judicial Investigations conducted a series of raids across the country and seized weapons in addition to making the arrests, Morocco World News reported, citing a statement from the Interior Ministry.
The statement said the alleged terrorists were planning a series of military and political assassinations, including attacks on security forces to steal their weapons. Those arrested also are suspected of recruiting young Moroccans to fight in Iraq and Syria for the militant group, which is also known as ISIS or ISIL.
The arrests came just days after terrorists attacked a museum in Tunisia, killing more than two-dozen people and wounding dozens more, mostly foreign tourists. A manhunt was underway Sunday for one of the attackers. Two others died in the assault.
Agence France-Presse reported the raids in Morocco took place in Agadir in the southwest, Marrakech in the south, Boujaad in the center, Tangiers in the north, Ain Harouda near Casablanca and in the Western Sahara, among other sites.
Morocco had been on high alert since the attack on Tunisia's National Bardo Museum in Tunis, al-Sabah reported. Officials also scheduled emergency meetings to examine ways of tightening security, especially in light of a statement from ISIS in Libya urging sleeper cells and so-called lone wolves to take action individually wherever they are.
Middle East Monitor reported last week Morocco is the only country in the Middle East-North Africa region that didn't come under terrorist attack last year. Government spokesman Justafa el-Khalfi told a news conference in Rabat the government is aware terrorist organizations are changing their strategies.
Morocco has made it a crime to join a foreign terrorist organization. El-Khalfi said Morocco is working with intelligence agencies in other countries to stem the growth of terrorism, which he described as a transnational phenomenon that threatens the stability of the entire region.
© Copyright IBTimes 2023. All rights reserved.