Most Expensive Cars 2021: An Early Look At Some Upcoming Luxury Models And Their Price Tags
With another year comes another wave of high-end luxury-model cars for the wealthy to consider and the more shallow-pocketed among us to consider from a distance. The following models are poised to be among the biggest luxury releases of the year, with estimated price tags to match.
2021 Cadillac Escalade: Estimated price, $80,000
Set to launch this summer, the new Escalade is set to feature a host of technological bells and whistles in its interior. Behind and to the sides of the steering wheel, the vehicle will boast more than 38 inches of screen space with pixel densities twice as dense as a 4K TV. It will offer a 36-speaker sound system with three amplifiers. Under the hood, the Escalade will for the first time offer the choice of 3.0-liter 6 turbo-diesel engines with 277 horsepower, as well as a 6.2-liter V8 capable of 420 hp.
2021 Jaguar XJ: Estimated price, $85,000
The flagship XJ four-door sedan will return later in 2020 and reportedly will offer both a hybrid model to start and a fully electric option at a later time. The XJ line will make use of Jaguar Land Rover's MLA system and battery powertrains. It is expected to hit British and European dealerships later in 2020, while its U.S. release window is unclear.
2021 Chevrolet C8 Corvette Z06: Estimated price, $86,800
Chevrolet is expected to debut its latest Corvette model later in the year with the line's first-ever turbocharged option. The Z06 is expected to feature a mid-engine layout with 700 horsepower, capable of doing zero to 60 in 2.7 seconds and reaching speeds up to 200 mph.
2021 Mercedes-Benz S-Class: Estimated price, $95,000
Little is known at this stage about Mercedes-Benz's upcoming luxury sedan, aside from its lofty estimated price tag and its vague 2020 release date. Motor1 got a small peek at the inside of a test model, appearing to show a switch to a square touchscreen on the center console for the car's infotainment features.
2021 Porsche Taycan Cross Turismo: Estimated price, $100,000
Porsche looks to bring a high-powered offering in the booming electric car sphere with the Taycan Cross Turismo. Reports indicate that the model will offer 590 horsepower and a sizeable range of 300 miles, with 275 miles regained after a 15-minute charge. The body will be, as the name suggests, on Porsche's Taycan sedan and built with a mix of aluminum, carbon fiber and steel.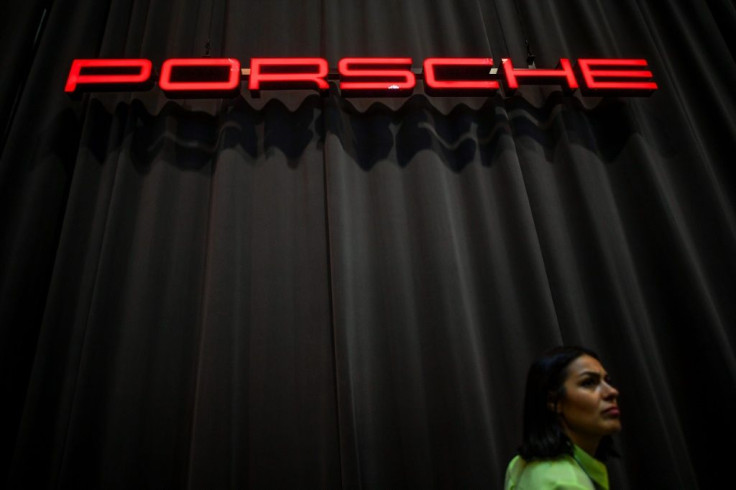 © Copyright IBTimes 2023. All rights reserved.