Mother Drops 3-Month-Old Accidentally From Escalator, Baby Falls To Death
A three-month-old baby died after his mother accidentally dropped him from the escalator on the third floor of a mall in China on Saturday.
The woman was coming down the escalator holding the baby when the infant slipped out of her hand and fell three floors down.
Video of the incident shows the woman walking down the escalator along with her elder son. She is seen holding the baby in her left hand. When the woman takes the second step, she loses balance and tilts to the left side. The baby suddenly slips off her hand and falls down. She then rushes to the ground floor with her elder son.
Warning: The video could be disturbing to some.
Local media reported that the baby had died by the time the mother reached the ground floor. Paramedics reached the mall in a few minutes but were unable to revive the baby. Another video shows the woman and her elder son crying beside the baby.
The video of the incident went viral on social media with some people commenting that it looked intentional.
"Why does it look like it was intentional," one person commented, while another asked, "Would anyone purposely carry their 3-month-old infant this way?"
Local authorities, however, said they were investigating the incident and that it seemed to be a horrific accident.
In another incident at a Chinese mall earlier this year, an unattended nine-month-old baby was saved by a passerby after the baby tumbled down an escalator. Video footage of the incident showed the baby coming up an escalator and falling from the top. A passerby caught the baby halfway, preventing it from falling further. The man then handed over the baby to the mother who told the local media that she was thankful to the passerby. The baby did not sustain life-threatening injuries.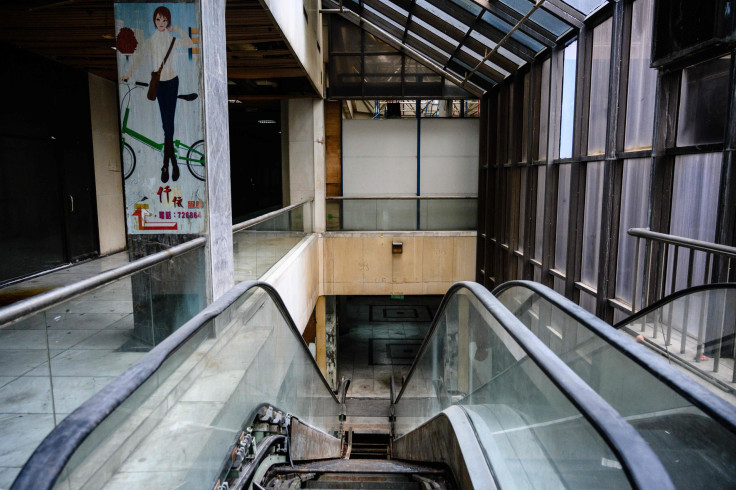 © Copyright IBTimes 2023. All rights reserved.