Fan Falls From Escalator At MetLife Stadium After Giants, Redskins Game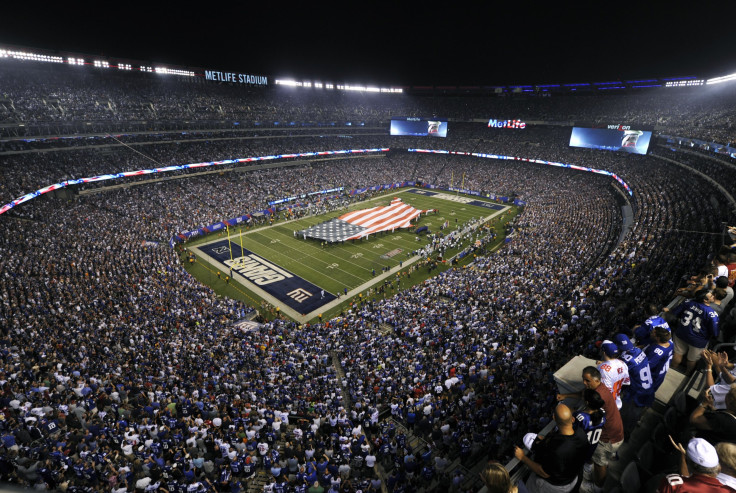 A fan was critically injured on Sunday after the New York Giants' win over the Washington Redskins when he fell more than 20 feet from an escalator leaving the game at MetLife Stadium.
According to the Associated Press, the 42-year-old man fell over the side of an escalator onto the metal stage 20 feet below. Sgt. Adam Grossman of the New Jersey State Police said it was unclear what caused the fall at MetLife.
The man was rushed to Hackensack University Medical Center where he was pronounced in critical condition upon arrival.
Big Lead Sports reported that witnesses tweeted from the scene of the accident, alleging the man who fell from the escalator died. Twitter user MissNikMarie wrote that the man "was face down not moving" after the fall.
In August, a similar accident occurred when a fan fell to his death after a preseason game between the Houston Texans and the Minnesota Vikings when trying to slide down the outside escalator handrail, the Inquisitr reported.
The New York Giants beat the Washington Redskins 27-23 on Sunday after a 77-yard winning pass from Eli Manning.
© Copyright IBTimes 2023. All rights reserved.