Movie Theaters Brace For Business As Vaccine Results Spark Hope
Theater box office revenue is projected to plummet more than 65% to $15.5 billion in 2020, but hope may be on the way as potential vaccines continue to produce positive results in clinical trials, which could help revive the industry.
Most notably, Pfizer developed a promising vaccine that was 95% effective in clinical trials. Pfizer's positive results sent theater stocks surging on the hope that mass inoculations would begin soon. In addition to Pfizer, Moderna followed with its preliminary results and revealed that its vaccine is over 94% effective.
"It's a huge game-changer," Alejandro Ramirez Magana, CEO of Cinepolis, told Variety. "It was going to be difficult for movie theaters to recover to pre-pandemic levels without an effective vaccine or treatment. We're seeing light at the end of the tunnel finally."
Even with the positive vaccine results, many theaters still may close before a vaccine is distributed.
"It's life or death for many, many, many theater companies," John Fithian, chairman of the National Assn. of Theatre Owners, told Variety. "You don't flip a switch and go from this current bad, pandemic-era business to where we used to be in 2019. It's going to be a slow ramp-up."
With a vaccine coming soon, studios may wait to release major movies until mass immunizations start to happen. While major studios may be able to wait out the pandemic, theaters cannot.
"We need 'Wonder Woman 1984' to open to give us another boost," says Eric Kuiper, chief creative officer of Celebration Cinema. "When studios put out a major release, they're doing major marketing. They're not doing major marketing for these smaller releases. When there's a major marketing campaign, it sends a message that movie theaters are open."
Warner Bros. previously released Christopher Nolan's "Tenet" amid the pandemic, when many theaters were closed and watched the film flop at the box office.
"Warner Bros. is not about to throw out another huge blockbuster before any other studio does," says Jeff Bock, an analyst with Exhibitor Relations. "They gave that a try once, and it was a disaster. They're not going to do it again."
While theaters continue to tread water, AMC CEO Adam Aron quoted Winston Churchill to provide an inspiring message for his employees.
"We shall fight on the beaches, we shall fight on the landing grounds, we shall fight in the fields and in the streets, we shall fight in the hills," Aron said.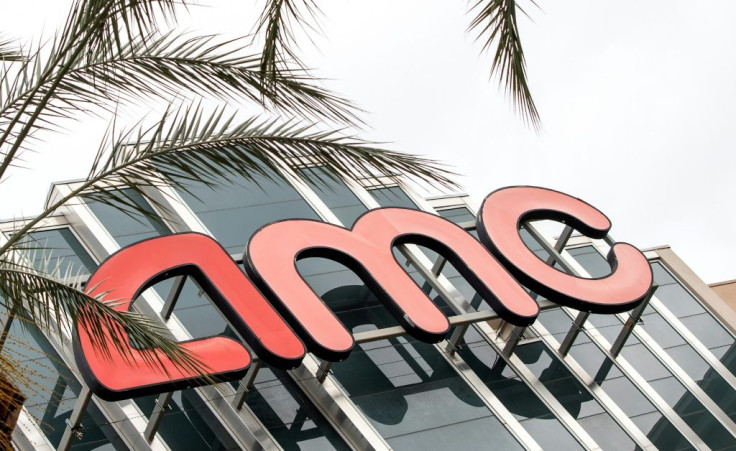 © Copyright IBTimes 2023. All rights reserved.
FOLLOW MORE IBT NEWS ON THE BELOW CHANNELS