6 Reasons Other Than COVID Why Moviegoers Are Not Going To Theaters
The entertainment sector has been hit hard by the pandemic, but the movie industry itself has arguably felt the biggest pinch.
With production on most movies delayed and new releases being halted, moviegoers are staying out of theaters. As a result, chains are fighting to keep their doors open due to declining ticket sales. AMC is looking to stave off bankruptcy, while Regal has temporarily closed locations in New York and California again after reopening them.
However, a survey from Harris Poll conducted for Yahoo! Finance suggests there are several reasons that people are staying out of theaters that stretch far beyond just the coronavirus pandemic.
The Pandemic
According to the Harris survey, the main reason that people are staying out of theaters is because of the coronavirus. As many as 56% of the 672 U.S. respondents that the firm polled earlier this month said that the concern about getting COVID-19 from other visitors is the main reason they are not visiting movie theaters.
No New Releases
While concerns over the spread of the coronavirus are the main reason that moviegoers are staying home, it is not the only reason. Twenty-two percent of respondents said there are no new movies in theaters that they want to see. This comes as major releases have been pushed back or gone straight to digital rentals, detracting fickle customers from filling seats.
The highly anticipated "Black Window" from Marvel, "No Time To Die" from MGM, and "Dune" from Warner Bros. are just a few tentpoles that have been pushed back to 2021.
Cleaning Practices
Another reason that people are staying away from movie theaters is that they don't think they will be clean enough, with 20% saying this is why they are staying home, the poll indicated. Movie theaters, however, have done their part to meet strict guidelines to reopen during the pandemic by implementing enhanced sanitizing measures, added filtration, and requiring socially distanced seating.
Streaming Services
Movie theaters are also combating against streaming services such as Netflix, Hulu, and Amazon Prime as consumers get comfortable watching content in the comfort of their homes. As many as 19% of respondents said they would rather stream content at home than go out to a movie theater to watch a film.
Face Masks
Face masks have also been a barrier for people that want to attend movies. Twelve percent of participants said wearing a mask was keeping them away from theaters.
Cost
Simply put, for some, it is just not affordable in the current economic climate. The survey suggested that 10% said they don't go to movies because they can't afford the cost. With millions of Americans out of work because of the pandemic, the luxury of going to the movies doesn't factor into the budget, leaving this entertainment activity off the table.
Social Distance
The idea of sitting socially distanced from others while watching a movie may take the fun out of the entire experience. The survey said that 6% of respondents don't want to socially distance while at the theaters, and that is the reason they don't go.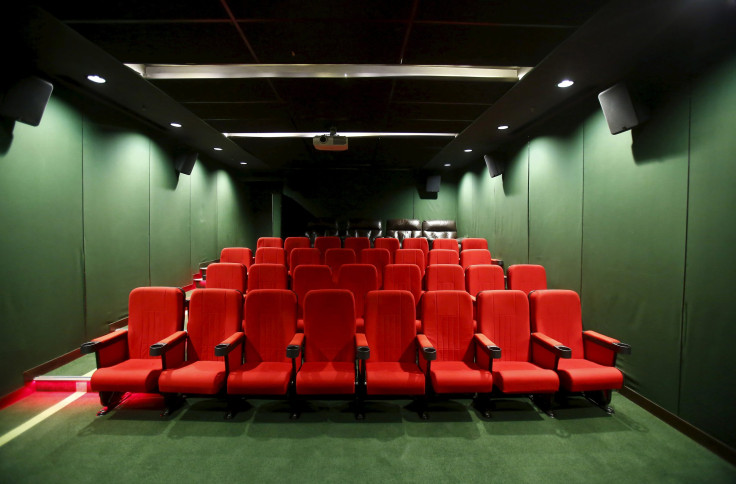 © Copyright IBTimes 2023. All rights reserved.