Muhammad Ali's Ex-Wife Shares How The Legend Would React To Violent Protests
KEY POINTS
Muhammad Ali would not be pleased with the violent protests to George Floyd's death, says his ex-wife
Ali was a civil rights advocate who fought to end the injustices to the Black community
Khalilah served as Ali's adviser during his refusal to fight in the Vietnam War
Muhammad Ali would not be pleased as punch if he were alive today, said the boxing icon's ex-wife, Khalilah. Sharing her disappointment over the violent demonstrations of protest to the killing of George Floyd, Khalilah said Ali would be raged with the chaotic acts, claiming such display is something the late legend would never be proud of.
"Muhammad would flip his switch," Khalilah told TMZ Sports. "He would go off on everybody in here."
"I know that Ali would retaliate. He would really go off on people and I would love to see him romp and rave over these people hurting people, and burning up our businesses, and hurting people in the streets and burning up police cars," added Khalilah, was married to Ali from 1967 to 1976. "That is uncalled for. Ali would not like that at all."
The protests are spreading like wildfire all over the United States, and it's obvious that the violence is getting out of hand.
The death of Floyd under the hands of the authorities has sparked the cry for justice and equality amongst the Black community. Racism has been a lingering issue in the country that has led to numerous kinds of abuse and even claimed several other innocent lives.
But as she exclaimed that the answer to these unjust practices is not looting, vandalism, nor the burning of establishments, Khalilah started a call for unity.
"For the real, honest, nonviolent protesters ... keep protesting. Make sure everybody starts learning to vote. Whether you like the system or not, you are the system. So, you can change the world."
Ali was a champion not just in boxing but also for the rights of the Black community. His Civil Rights Movement legacy has created a massive and lasting impact that continues to extend over the generations of his race.
"Muhammad Ali's influence on the black organizers who formed the backbone of the Civil Rights Movement was distinctly positive and remarkably broad-based. His power as a heroic symbol bridged the entire span of the movement's ideological spectrum," Michael Ezra wrote following Ali's death in 2016.
"In ways that nobody else could, Ali appealed simultaneously to people and organizations who otherwise agreed on little politically."
As a former adviser to an advocate who fought against acts of oppression, Khalilah said she is glad that Ali was not here to witness the unjust death of Floyd.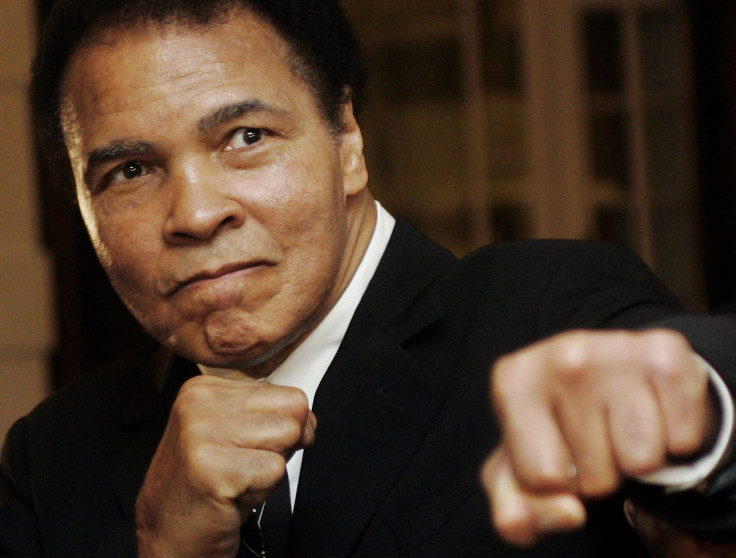 © Copyright IBTimes 2023. All rights reserved.