Multiple Earthquakes Strike West Pacific, One In California Too, In 6 Hours
In the last 24 hours, three major earthquakes in the Pacific ring of fire and 19 earthquakes with magnitude more than 4.5 happened around the world, according to the U.S. Geological Survey data.
The three major earthquakes happened in the New Caledonia, California and the Northern Mariana Islands, with the biggest one hitting the French territory which registered 7.1 on the Richter scale at 3.51 a.m. UTC Wednesday (11.51 p.m. EDT, Tuesday). The ​Northern Mariana Islands and New Caledonia lies in the West Pacific, whereas California is situated in the east.
All three come within the area of the Pacific ring of fire. The Pacific ring of fire is an extremely volatile area that accounts for the majority of earthquakes in the world.
An earthquake of magnitude 6.4 hit Northern Mariana Islands at 10.35 p.m. UTC (6.35 p.m. EDT) on Tuesday, while a magnitude 4.4 quake shook South California at 2.33 a.m. UTC, Wednesday (10.33 p.m. EDT, Tuesday).
The earthquake at New Caledonia, based about 800 miles west of Fiji, struck at a depth of 6 miles about 230 miles east of the island's capital Noumea. It was followed by four aftershocks with magnitudes 5.3, 5, 5.2 and 4.8.
Wave fluctuations of up to a meter above normal tide were expected, according to an initial warning by the Pacific Tsunami Warning Center. Officials later said there was no Pacific-wide tsunami threat due to the earthquake.
"Based on earthquake information and historic tsunami records, the earthquake is not expected to generate a tsunami," the Center said.
"We felt it and they felt it more strongly on the Loyalty Islands," Civil Defence spokesman of the French territory, Olivier Ciry, said. "But there is nothing to say. There is no damage, no tsunami and we don't expect anything else."
The epicenter of the quake that hit South California, at a depth of about 3.7 miles, was situated in La Verne, in the San Gabriel Valley, situated about 25 miles east of downtown Los Angeles. There were reports of buildings shaking throughout the area. Reports said the quakes could be felt 40 miles to the northwest in Sylmar.
At the Northern Mariana Islands, the 6.4 magnitude earthquake struck at a depth of 33 miles at about 99 miles east-northeast of Anatahan, the agency stated, the Pacific Daily News reported.
No significant damages were reported due to any of the earthquakes.
Powerful earthquakes with magnitude more than five were also recorded at several places like Indonesia (4.9, 5.5, 5), Fiji (4.9, 5.7, 5.7), and Iran (4.8) as well in the past 24 hours. Indonesia was hit with two major earthquakes within the gap of five minutes Tuesday, one of 6.2 magnitude and the other of 5.6. No damages or injuries were reported.
The month of August has so far witnessed a total of 24 major earthquakes, including a massive 8.2 and 6.8 magnitude earthquakes in Fiji on Aug. 19; a 7.3 magnitude earthquake in Venezuela on Aug. 21; a 7.1 magnitude earthquake on Aug. 24 at Peru; two 6.9 magnitude earthquakes in Indonesia on Aug. 5 and 19; and a 6.6 magnitude earthquake in Alaska on Aug. 15, according to data by USGS. As of Aug. 29, 502 earthquakes of magnitude higher than 4.5 have been reported around the world.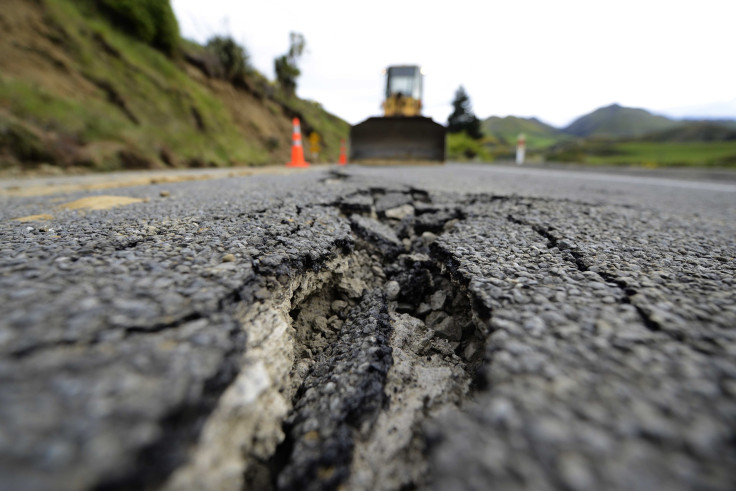 © Copyright IBTimes 2023. All rights reserved.
FOLLOW MORE IBT NEWS ON THE BELOW CHANNELS