Murder Of Nigerian In Goa Uncovers Ugly Racialist Attitudes Of Indians Against Black Africans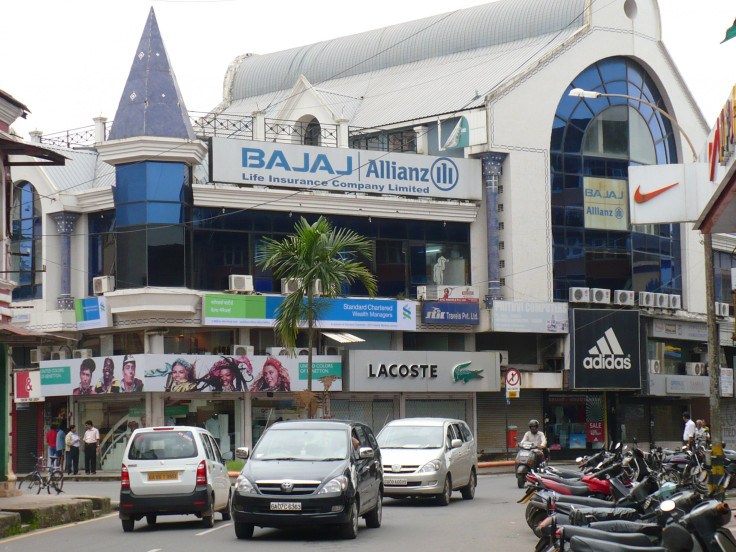 Racist prejudice against black Africans in India has taken a deadly new turn following the murder last week of a Nigerian man who was stabbed to death in the western coastal resort of Goa. That attack, which also wounded five other Nigerians, represented the culmination of long tensions between local Indians and a small Nigerian community, many of whom are believed to be illegal immigrants.
Police in Goa have made an arrest in the case, but that hasn't appeased the anger of Nigerians who claim they are subject to constant abuse, prejudice and discrimination from Indians. Agence France Presse described the suspect as an Indian man in his mid-30s who was part of a gang who attacked and killed the Nigerian victim. A police official said he expected to make additional arrests. Goa News identified the murder victim as Obodo Simon and the first suspect as Surendra Poll.
To protest the killing, some 200 Nigerians blocked the main highway to Goa, leading to the arrest of more than four dozen demonstrators. Goa police have attributed the murder to a conflict between Indian and Nigerian drug dealers, an assertion which led the state's Chief Minister Manohar Parrikar to order police to arrest and deport illegal Nigerian immigrants immediately.
But Nigeria's High Commission in India has called for better protection of its nationals living in India, as well as financial compensation for the family of the murder victim. Ndubuisi Vitus Amaku, the Nigerian high commissioner in India, complained to BBC that his countrymen in India feel "aggrieved" over the murderous attack, adding that the order to expel illegal Nigerians from the country only worsens the situation.
BBC reported that about 40,000 Nigerians currently reside in India, but Amaku insists most of them carry proper documents and abide by the law. "Indians need to understand that a large number of Nigerians are living legally in India and even if some are living illegally, there are laws in place to deal with that and those should be implemented," Amaku said. "If Nigerians are living illegally you don't wait till their compatriot is murdered before you go around picking them up and threatening them with deportation -- that is like rubbing salt on their wounds."
More ominously, Nigerian diplomats have warned that the Indian community in Nigeria – who number in the hundreds of thousands, principally in Lagos – may be vulnerable to retaliation if Goa officials do not prosecute all the killers and stop "evicting Nigerians" from the area. "There is a large Indian community working in Nigeria. There are two temples in Lagos, and all Indians have freedom to worship and for their other activities. We also are demanding the same [rights]," said a Nigerian official.
Indian government officials have sought to calm down the Nigerians, perhaps reflecting the reality that India imports oil from the West African giant. Indeed, Nigeria is India's fifth-largest source of crude -- behind only Saudi Arabia, Kuwait, Iraq and Venezuela. "Obviously the Nigerian high commission is concerned and there is a sense of anguish at what may have happened to some of their nationals," said Indian foreign ministry spokesman Syed Akbaruddin. "They have requested us to carry out a thorough investigation and to bring to [arrest] those who are involved in the death of a Nigerian national and the consequent issues that followed from that."
However, some other Indian lawmakers, reflecting a general disdain for Africans, have insulted the black people in their midst. Dayanand Mandrekar, a Goa minister who belongs to the right-wing Hindu nationalist Bharatiya Janata Party (BJP) said, "Nigerians are like cancer," while another BJP legislator, Subhash Phaldesai, equated black Africans to "wild animals."
Some Nigerian and African students in India worry that the gathering storm in Goa will only make life worse for them by increasing the bigotry they already face on a daily basis. An African student in New Delhi named Sadiq told The Hindu newspaper: "I have encountered many situations in Delhi where I was abused and harassed merely because I am black. Thankfully, down South [India], people generally do not behave in such fashion." Another African student, Zulkar Naili, complained to the paper: "We face many challenges every day. Although on the campus we come across many amicable Indians, it is altogether a different world outside. Misconceptions [and] ignorance … lead locals to target us without any provocation. My advice to fellow Nigerian friends is to ignore such racist slurs and comments."
In fact, according to some Indian news agencies, a backlash against Nigerians has already surfaced, even intensified. The Indo-Asian News Service (IANS) reported that local elders of the village of Parra in north Goa passed a resolution expressly banning anyone from renting rooms or property to Nigerians, citing that most of them use fake student visas in order to deal drugs in the residential community. "We had to stop this to save our village. The chief minister himself says that many Nigerians are living here on fake papers. That is why we wanted to pass the resolution," said Delilah Lobo, a local official and wife of a BJP lawmaker. Another coastal village, Sioliom-Sodiem, has already passed such a resolution against Nigerians.
Back in Nigeria, the readers' comments sections in some newspapers were filled with vitriol against Indians. The following are samples from the Vanguard paper: "[Let] me assure Indians living in Nigeria that [I] will take away 10 [Indians] out of the sun if they mess up again with Nigerians over there." "Nigeria stand up and protect the Nigerian interest. Never again will any other nation look down on Nigerians. It is high time we pride ourselves as Nigerians. All Indians must go. It is an eye for an eye." "They [Indians] molest, insult and kill Nigerians with reckless abandon and we pamper them here as if they are gods -- when are we going to learn?"
FOR FREE to continue reading
✔️ Unlock the full content of International Business Times UK for free
offer available for a limited time only
✔️ Easily manage your Newsletters subscriptions and save your favourite articles
✔️ No payment method required
Already have an account?
Log in
© Copyright IBTimes 2023. All rights reserved.