Musharraf's Candidature For Pakistan Parliamentary Elections In May Wins Approval; Apex Court Summons Musharraf For Treason, Adds His Name To ECL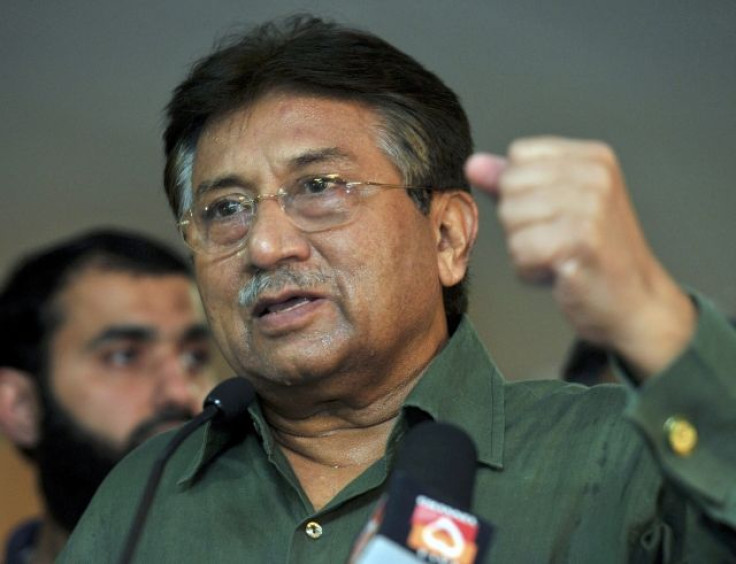 Former Pakistani President Pervez Musharraf, who ended his self-imposed exile to return to his homeland last month, was granted approval Sunday to contest in the parliamentary elections to be held in May, even as Pakistan's Supreme Court Monday began hearing of a petition filed against him by former Rawalpindi High Court Bar Association president Taufiq Asif.
At the hearing, the court decided to initiate treason proceedings against Musharraf for imposing emergency rule in 2007, a move that ultimately paved the way for his downfall.
A two-member bench led by Justice Jawad S Khawaja directed Islamabad police to ensure that Musharraf, who is currently in the capital, appears before the bench, leading Pakistan daily, Dawn reported.
The bench also directed the Secretary Interior to ensure that Musharraf does not leave the country and ordered that his name be added to the Exit Control List (ECL).
Previously, a week ago, Musharraf's nomination papers for a parliamentary constituency in Karachi as well as for another seat in Punjab province were rejected.
However, his candidature was given a go ahead in a remote northern district of the country Sunday. An aide to Musharraf, Rashid Qureshi, said officials in Chitral, near the Afghan border, accepted Musharraf's nomination papers, the Associated Press news agency reported.
Musharraf has considerable support in Chitral, which received funds for development during his tenure. He also oversaw the completion of a landmark tunnel that connects the remote, mountainous area to the rest of the country.
Musharraf, who seized power in a military coup in 1999, has survived several assassination attempts and conspiracies against him during his nine years of rule. He left the country in 2008 and had been living a quiet life in London and Dubai.
Upon his arrival in Pakistan's southern city of Karachi March 24, Musharraf was greeted by only a couple of thousand supporters at the airport, a reception that was seen as a sign of dwindling command the former military ruler has on Pakistani public.
Days later, Musharraf was attacked by a lawyer, who threw a shoe at him, inside a court building in Karachi as he made his way to a courtroom to face a series of legal charges against him, including the accusation that he failed to provide adequate security for former Prime Minister Benazir Bhutto ahead of her assassination in 2007, the AP report said.
The banned Tehrik-i-Taliban Pakistan (TTP) threatened to assassinate Musharraf after he had announced his decision to return to Pakistan. His support for the former U.S. President George W. Bush's "war on terror," in the aftermath of 9/ 11 made him unpopular among Islamist militant groups.
Pakistani security forces storming the Red Mosque and its adjacent Islamic school in Islamabad, in July 2007, under Musharraf's orders, had resulted in the deaths of more than 100 people.
Clerics and students of the mosque were accused of campaigning to impose strict Sharia law in Pakistan's capital.
The seizure of the mosque and the school sparked clashes between soldiers and Islamist militants in the country's lawless northern tribal belt, further hurting his popularity among the Islamists.
He also faces legal charges in connection with the murder of a Baloch tribal leader, Nawab Akbar Bugti, and for sacking the entire higher judiciary in November 2007, according to a BBC report.
© Copyright IBTimes 2023. All rights reserved.