Is The Muslim Brotherhood A Terrorist Organization? CIA Memo Cautions Trump Against Making That Designation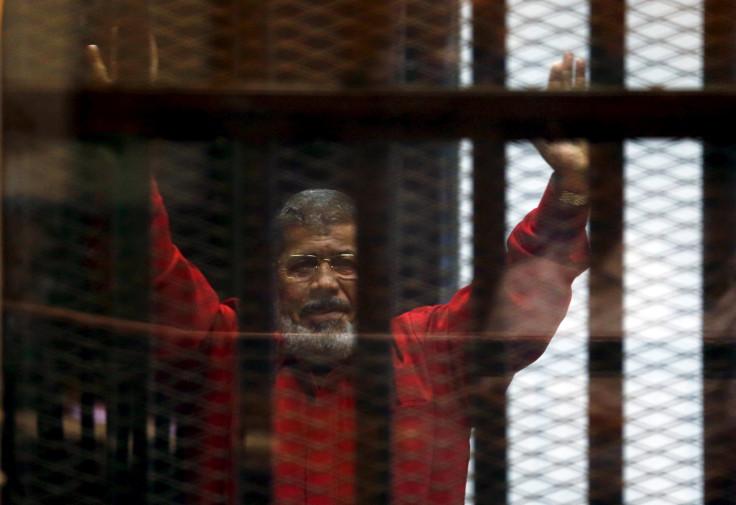 A CIA memo warns the Trump administration it would be a mistake to designate the Muslim Brotherhood as a foreign terrorist organization, Politico reported Thursday.
The memo dated Jan. 31 warns labeling the Islamist group as terrorist "may fuel extremism" and hurt relations with allies.
The Muslim Brotherhood has millions of followers around the Arab world and officially rejects violence "as a matter of official policy," and only a small number of its followers have engaged in violence, usually in response to "repression, perceived foreign occupation or civil conflicts," the memo says, noting, it has opposed al Qaeda and the Islamic State group.
"MB groups enjoy widespread support across the Near East-North Africa region and many Arabs and Muslims worldwide would view an MB designation as an affront to their core religious and societal values," the document says.
"Moreover, a U.S. designation would probably weaken MB leaders' arguments against violence and provide ISIS and al Qaeda additional grist for propaganda to win followers and support, particularly for attacks against U.S. interests."
A foreign terrorist organization is defined as "a political movement that uses terror as a weapon to achieve its goals." The State Department currently lists 61 organizations as foreign terrorist groups, including various offshoots of al Qaeda and ISIS. Twelve groups have been removed from the list since 1999.
There are a number of legal criteria that have to be met before a designation can be issued, including that the organization must pose a threat to the security of the United States or its nationals.
The memo would appear to be at odds with the views of the CIA's new director, Mike Pompeo, who co-sponsored a bill to ban the Brotherhood.
Various groups have been urging the Trump administration to make the designation. A source told Politico President Donald Trump may be considering an executive order that would direct the State Department to determine whether the Brotherhood meets the criteria for designation as a terrorist organization.
"I think it would be an incredibly stupid thing to do," said Daniel Benjamin, the State Department's coordinator for counterterrorism under Secretary of State Hillary Clinton. "The top reason being that it's not a terrorist group."
Egypt outlawed the Muslim Brotherhood in 2013 after former President Mohamed Morsi, a Brotherhood member, was ousted by the military. Saudi Arabia and the United Arab Emirates have followed suit.
Eric Trager, an analyst at the Washington Institute for Near East Policy, told Politico the Muslim Brotherhood does not meet the criteria for the designation.
"The Muslim Brotherhood could not control Egypt — where it is from, where it has existed for over 80 years, and where it could not keep control for more than a year," Trager said. "It sure as hell is not going to take over America."
© Copyright IBTimes 2023. All rights reserved.