Muslim Teen In London Planned To Behead British Soldier, Copy Lee Rigby Killer, Prosecutor Says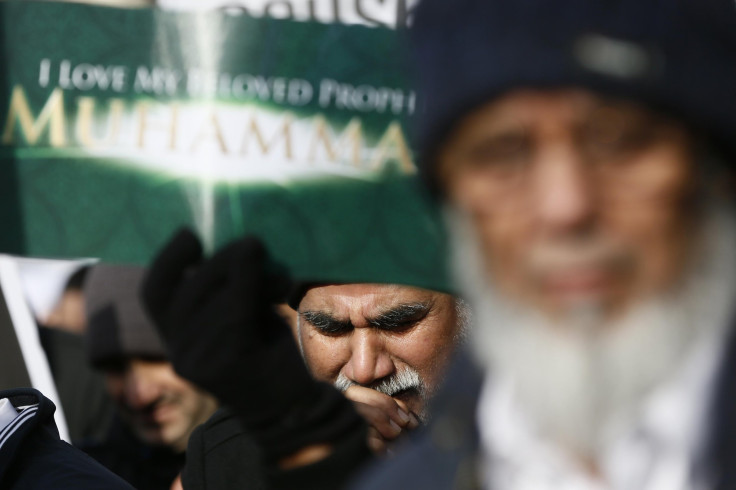 A teenage Muslim convert inspired by the killers of British army soldier Lee Rigby was arrested on his way to behead a soldier, a court in London heard on Monday. Brusthom Ziamani, 19, has denied terrorism charges stemming from his arrest in August, when he was found with a knife and hammer allegedly on his way to an army cadet base in southeast London, the Guardian reported.
Ziamani described Michael Adebolajo, the man who killed Rigby in a gruesome May 2013 attack, as a "legend," according to prosecutor Annabel Darlow, who said that Ziamani told a security officer he was planning to kill a British soldier at an army barracks when he was arrested on Aug. 20. "He said that he was going to behead the soldier and hold that soldier's head up in the air so that a friend could take a photograph with the severed head of the soldier," said Darlow, according to the Guardian. "You may think that his aim was to emulate the dubious feats of his hero Michael Adebolajo, who had murdered a British soldier close to the Woolwich barracks where he worked."
The case against Ziamani was heard a day after the U.K.'s Prince Charles warned of the "alarming" radicalization of young people in the country. "This is one of the greatest worries, I think, and the extent to which this is happening is the alarming part," he said in an interview reported by the BBC. "The frightening part is that people can be so radicalized either through contact with somebody else or through the Internet, and the extraordinary amount of crazy stuff which is on the Internet."
Britain's 2.8 million Muslims have been in the spotlight in the aftermath of the terror attacks in Paris last month that left 17 people dead after Islamist extremist gunmen stormed locations in and around the city, including the headquarters of the satirical weekly magazine Charlie Hebdo. Following the attacks, a British minister sent a letter to faith leaders in the U.K.'s Muslim community, urging them to fight extremism and targeting anyone preaching hatred.
Muslim groups in the country responded by accusing the government of Islamophobia, with one leader saying it was "typical of the government only looking at Muslims through the prism of terrorism and security," according to Reuters. Anti-Muslim attacks increased slightly after the Paris attacks, with death threats and hate mail reportedly sent to London mosques.
© Copyright IBTimes 2022. All rights reserved.
FOLLOW MORE IBT NEWS ON THE BELOW CHANNELS