Who Is Molly White? Muslims Asked To Renounce Terrorism By Texas State Lawmaker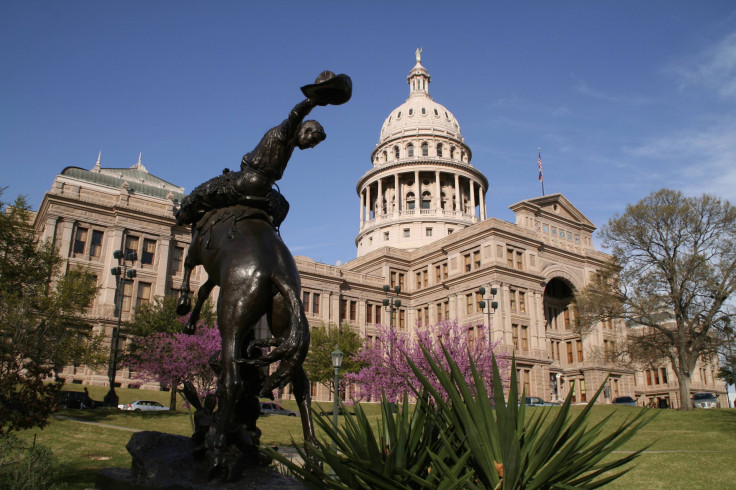 A Texas lawmaker has refused to apologize for making what many consider to be Islamophobic comments in a widely criticized Facebook post addressing the state's annual Texas Muslim Capitol Day. State Rep. Molly White wrote a Facebook statement asking "representatives from the Muslim community to renounce Islamic terrorist groups and publicly announce allegiance to America and our laws." The post went viral in recent days.
Jan. 29 was Texas Muslim Capitol Day, an event that aims at engaging Texas' Muslim community in discussions about civil rights, democracy and governance that has taken place annually since 2003. This year, speakers and participants saw about two dozen protesters screaming and waving posters with anti-Islamic slogans.
Some have found fault with White's comments. One Texas resident, Jim Gray, wrote in a letter to the Waco Tribune that he considered the Republican lawmaker's behavior "a personal affront and insult" due to "the racism and bigotry she manifested toward Muslim-American citizens." He argued she had "usurped her constitutional authority by making discriminatory demands of Muslim-Americans that she did not require of others."
White later said her comments were aimed at the event's organizer, the Council on American-Islamic Relations (CAIR), a nonprofit organization whose chapters aim to bring together lawmakers and Muslim constituents. "When I heard CAIR, I get red flags," White told the Texas Tribune, because the group had been labeled a terrorist group by the United Arab Emirates. The organization is planning on hosting a similar day in Oklahoma at the end of February. In response to her Facebook post, CAIR asked for an ethics ruling from the Texas House of Representatives.
"A day which was to symbolize the ethnic mosaic and the diversity of the American people turned into one of outright bigotry," wrote a columnist for the Lancaster Eagle-Gazette, Usama Awan. He added that he found both the anti-Muslim protestors and White's reactions to such a day "extremely disturbing" and pointed out various ways Muslims contributed to American society.
Others took to Twitter:
CAIR is planning to go forward with Muslim Day in Oklahoma, a compilation of discussions and events similar to those held in Texas and the first in that state, on Feb. 27.
White is an anti-abortion activist. Her campaign profile reads: "Molly has been a GOP precinct chairman, an election judge, a member of the Central Texas Republican Women's club, a delegate to the Texas Republican Convention, and a delegate to the Republican National Convention. She has volunteered as a pro-life and women's health consultant for congressional campaigns and worked on both Bush's re-election campaign in 2004 and on John McCain's in 2008."
© Copyright IBTimes 2023. All rights reserved.