Myles Bradbury Sentenced: British Cancer Doctor Who Abused 18 Boys Gets 22 Years In Prison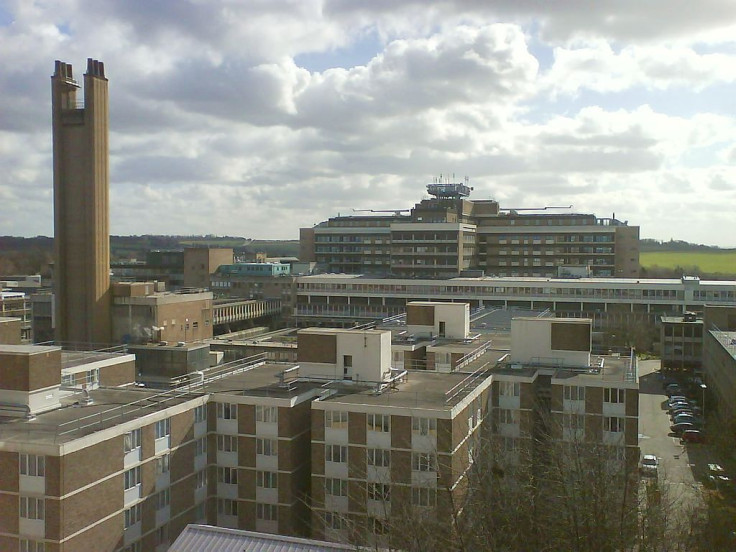 A British judge sentenced a childhood cancer specialist to 22 years in prison Monday for sexually abusing 18 boys in a case he called "one of the worst forms of sexual abuse imaginable," the Telegraph reported. Dr. Myles Bradbury, 41, was found to have abused 18 boys between the ages of 10 and 16, who suffered from leukemia, hemophilia and other diseases. The boys were abused at Addenbrooke's Hospital in Cambridge, England, between 2009 and 2013, according to the BBC.
The cases were disturbing to Cambridge Crown Court Judge Gareth Hawkesworth. "In my many years on the bench, I've never come across a more culpable or grave course of sexual criminality which has involved such a gross and grotesque breach and betrayal of your Hippocratic Oath and trust reposed in you by your patients," he told Bradbury, the BBC reported.
Hawkesworth also said that Bradbury manipulated his young patients, the Telegraph reported. "For a doctor to attack children in this way is one of the worst forms of sexual abuse imaginable," the judge said.
Bradbury pleaded guilty to 25 charges, including sexual assault, voyeurism and possessing 16,000 indecent images of boys ranging in age from 10 to 16, according to the Guardian. The British tabloid said the child cancer doctor even abused the boys from behind a curtain while their parents were in the examination room. He also convinced some of the boys to meet him in his office alone.
"It was in these [circumstances] under the guise of legitimate examinations he went entirely beyond the bounds," said prosecutor John Farmer. "On some occasions, when he failed to exclude the parent, he simply carried on behind the curtain behind which the boy had gone to remove his clothes."
The sexual abuse came to light after a boy told his parents about Bradbury's behavior. Bradbury was arrested in 2013, not for the abuse, but for allegedly buying a DVD containing images of children engaging in sexual activity as part of a Canadian sting operation, according to the Guardian. But British authorities were already investigating Bradbury on abuse allegations, and the doctor was suspended by Britain's National Health Service in January 2014.
Addenbrooke's Hospital said the 22-year sentence given to the cancer doctor "shows Bradbury's abhorrent betrayal and manipulation of his position as a doctor has been fully recognized," according to a statement that the hospital's CEO Dr. Keith McNeil sent to the BBC.
© Copyright IBTimes 2023. All rights reserved.