NAACP Youth Seek 'Black Lives Matter' Activism For Nation's Oldest Civil Rights Organization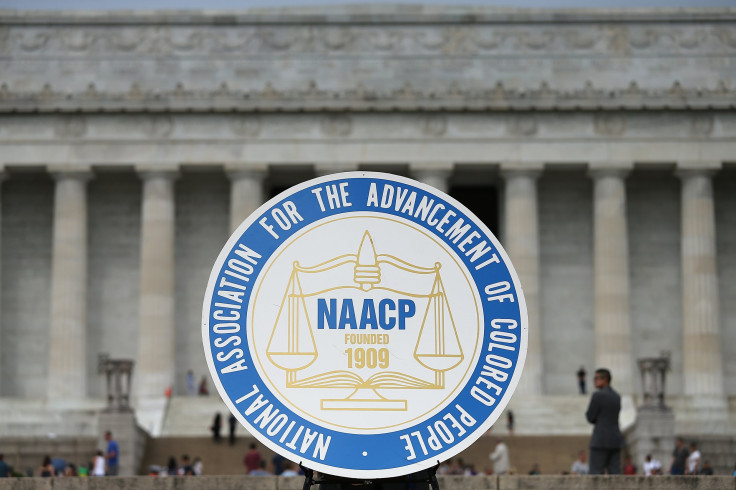 PHILADELPHIA -- After a white supremacist gunned down nine worshippers at the historic Mother Emanuel African Methodist Episcopal Church in Charleston, South Carolina, in June, the NAACP praised victims' families for offering the white gunman forgiveness and prayer at his arraignment on murder charges. In their condemnation of the hate-fueled act, NAACP leaders said "confronting violence with nonviolence [and] hate with love" is what the organization encourages communities of color to do when faced with racial terror.
But the message didn't sit right with some of the organization's youngest supporters. "A lot of people around my age were like, 'Are you serious?' " said Ayanna McDonald, 26, a special education teacher from Florida who expected more than a call for forgiveness from black leaders after the church shooting. "We want something different. It's great to hold hands and pray, but then what?"
Members of the nation's largest and oldest civil rights organization for people of color gathered in Philadelphia this week after a year of intense debate over race politics and police brutality toward black youth. In the aftermath, young black men and women who attended the annual convention said they were becoming increasingly disillusioned with the NAACP's image and reputation as a traditional minority advocacy group with dated approaches to civil disobedience.
The NAACP has long tried to temper criticism that it isn't hip or youth-friendly, and leaders said the organization's millennial membership has increased in the last decade. But the last year of national protests over police conduct in communities of color, led by youth-savvy groups such as Black Lives Matter activists, has some wondering if the NAACP's Bible-thumping tone and advocacy of nonviolence is right for its next generation of leaders.
"Oftentimes we feel the NAACP is sort of old school and doesn't accept new ways of thinking," said McDonald, who was in Philadelphia chaperoning a group of 15- and 16-year-olds from the NAACP's Hillsborough County, Florida, branch attending this year's national convention. "It does not embrace real change and there's no progress in its approach."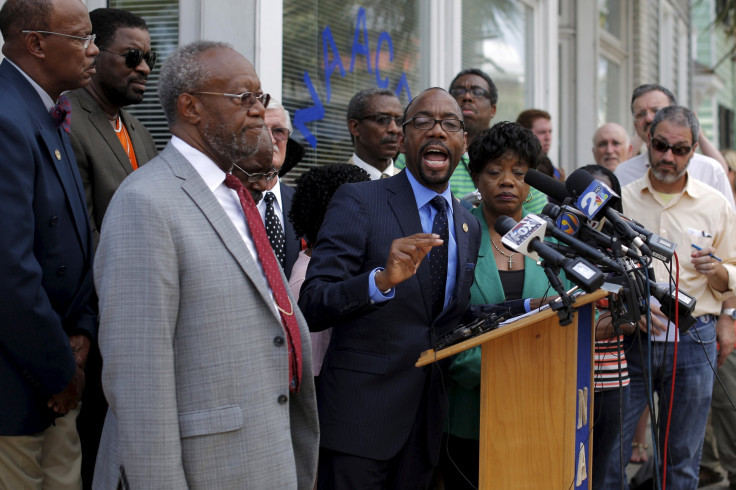 Some young members, however, rejected comparisons of the relatively new movements to an organization with the reach and infrastructure of the NAACP. "It's a true statement – black lives do matter," said Toure Masters, the 24-year-old president of the Phoenix College branch of the NAACP, who has participated in Black Lives Matters actions in Arizona. "I don't see Black Lives Matter as something separate from the NAACP. It isn't respected like the NAACP."
Promoting young people to positions of leadership is not new for the NAACP, although baby boomers make up the vast majority of its general membership. A few years ago, the organization said people in their 20s to mid-40s made up 25 percent of its paid members, an increase from 14 percent a decade earlier. The NAACP did not immediately respond this week to a request for the latest membership figures.
In 2008, then-NAACP President and CEO Benjamin Jealous, 35, became the youngest chief executive of the organization. Other leaders on the organization's national board of directors say veteran civil rights leaders molded them at a young age.
Sammie Dow, the national director of the youth and college division of the NAACP, said the organization is no different than other predominantly African-American civil rights groups, when it comes to youth outreach. As a new generation emerges, armed with smartphones and social media, and carrying the expectation of instant gratification, the NAACP has to re-gear itself to attract and retain that demographic, Dow said.
"In the minds of many [young] people, the NAACP was an institution that we were raised to believe in," said Dow, a native of North Carolina who is based at the NAACP's national headquarters in Baltimore. "The battles that we thought we had won are battles we still have to fight. But it's not only about how we bring the new generation into the fold, it's also how we do what will always be the work of the NAACP."
Of the more than 5,000 registered attendees for this year's convention, 675 were attending as high school program participants and 450 others were attending as youth and college delegates.
Dow, 28, came to the organization in 2012 with a background in community organizing and leadership rooted in the black Christian church. He has been intrigued by the emergence of the Black Lives Matter movement and mass protests, which started as a Twitter hashtag after the 2013 acquittal of self-appointed neighborhood watchman George Zimmerman in the shooting death of Trayvon Martin, an unarmed black teen in Florida.
The movement's tactics -- clashes with police, mass die-ins on major roadways and bridges, and use of social media as a primary means for disseminating information -- differs from the NAACP's political engagement strategy that emphasizes the community's vote. Those millennial-led, interracial protests spread nationally following the deaths of Eric Garner on Staten Island, New York, one year ago next Sunday, and Michael Brown in Ferguson, Missouri, one year ago next month.
"There's a lane for everyone to be in," Dow said. "[The NAACP] is not the only work out there for civil rights activists. But it's important for us to be there, so when you're done 'dying in' you know how to carry that action into political change."
He added: "Shutting down a bridge is not a strategy, it's a tactic."
At the opening of its first mass meeting in Philadelphia on Sunday, NAACP Chairman Roslyn Brock addressed the criticism that the organization of 300,000 members attracts few distinguished young leaders to its ranks.
"Folks have asked us the question, where are the young people?" Brock said during a keynote address. "Where are the leaders of the NAACP? Who are these emerging young people?"
Francis Bermudez is one of those emerging leaders. On Monday, he was elected chairman of the Region 1 youth and college division branches of the NAACP. His involvement in NAACP is not a rejection of independent, youth-led movements popping up around the country, he said. "I had to stop saying that I want to do something and step up and actually do something strategic. It's easier to say black lives matter" than to attend an NAACP convention, organize a voter registration drive and lobby members of Congress, he added.
During her convention remarks, Brock highlighted former NAACP Washington bureau intern Shae Harris, a Columbus, Ohio, native who delayed college for one year to mentor young people in the District of Columbia. After graduating from North Carolina A&T State University, she launched a career in helping those who were previously incarcerated reenter society. Harris, 27, now works as the deputy director of the Mayor's Office on Returning Citizens Affairs in Washington.
"As you can see, pursuing liberty in the face of injustice is a multigenerational, multifaceted, multitasking effort," Brock said. "We celebrate youth activism with our ranks and grow stronger from the wellspring of energy they bring to complement the heritage and wisdom of our elders."
Harris said she appreciates the shout-out and cherishes the bonds she has within the NAACP. But she wants the organization to do more to empower young people on their own journeys through mentorships and college programs. "It's extremely important that we're not just lifting [young] people up when we want to tell a story about how great we are," Harris said.
Harris and others said they want to see the NAACP take the lead on uniting the younger, independent movements so that there isn't so much division among people who are seemingly after the same things -- an end to the racial discrimination and inequality in the U.S.
"This fight for civil rights is so much bigger than the individual activists and their hashtags," Harris said. "[Our] commonalities are bigger than the differences."
© Copyright IBTimes 2023. All rights reserved.