Nairobi Westgate Mall Siege: Fresh Round Of Gunfire, Explosion Reported; Militants, Civilians Reportedly Still Inside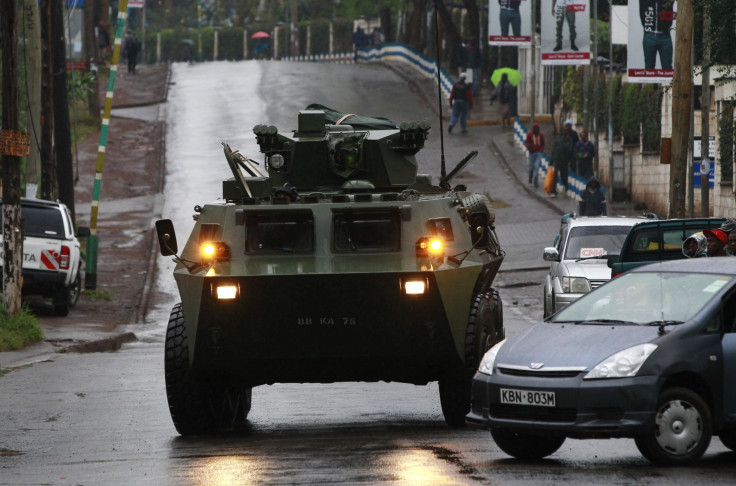 Hours after Kenya's interior ministry said security forces were "in control" of the Westgate shopping mall in the Kenyan capital of Nairobi, which was attacked by militants belonging to al-Shabab, a Somali Islamist terrorist group, a fresh explosion and gunfire were heard from the building at daybreak on Tuesday, Associated Press reported.
The new round of gunfire and blast were reported at about 6:30 a.m. on Tuesday (11:20 p.m. EDT Monday), with flames and smoke still billowing out of the building. The report added, citing a security official, that at least 10 civilians were still being held hostage by a group of attackers.
"It's clear" that Kenyan security officials "haven't cleared the building fully," the security official, who spoke to AP on the condition of anonymity, said.
Meanwhile, al Qaeda-linked al-Shabab, which has claimed responsibility for the attack and a bloodbath that has so far claimed the lives of at least 68 people, said they were still in control of the building.
"Despite botched attempts by the Jews and Christians to recapture the mall today, the mujahideen are still in control of the Westgate," al-Shabab spokesman Sheik Ali Mohamud Rage said in an audio message on a pro-militant website late Monday, according to AP.
Earlier on Tuesday, the Kenyan Ministry of Interior and Coordination of National Government in The Office of the President, said on its Twitter account: "Our forces are combing the mall floor by floor looking for anyone left behind. We believe all hostages have been released," according to Reuters.
© Copyright IBTimes 2023. All rights reserved.
FOLLOW MORE IBT NEWS ON THE BELOW CHANNELS