NAM Sharply Divided On Syria: Egypt Supports Rebels While India Opposes Intervention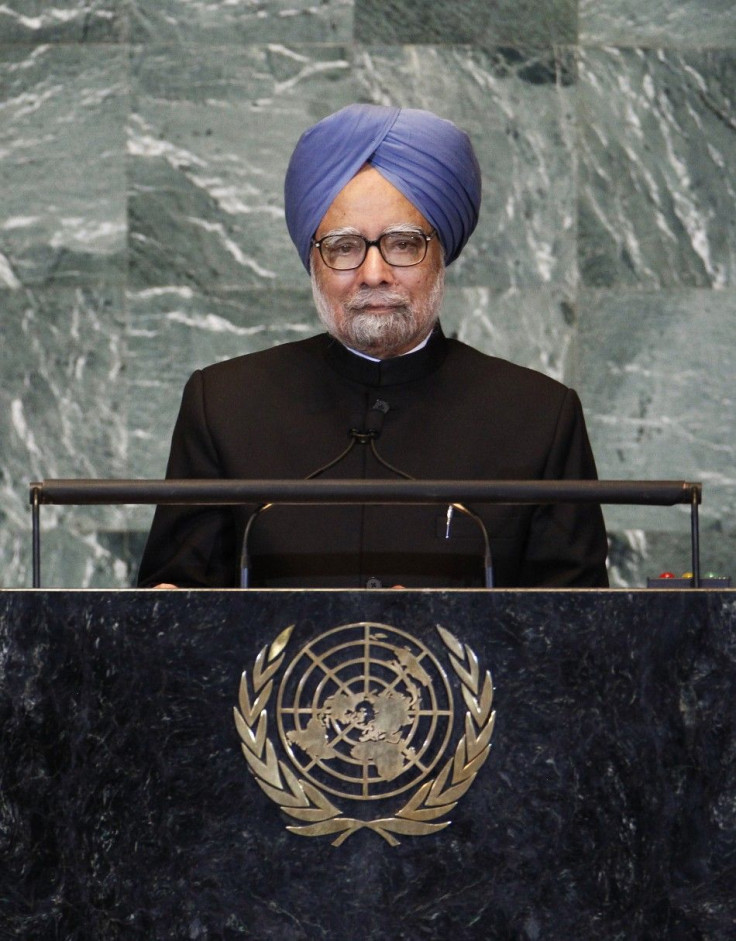 Divided opinion on Syrian crisis among the members led to a walkout by the Syrian delegation at the Non-Aligned Movement (NAM) summit Thursday hosted by Iran after Egypt's President Mohamed Morsi said the uprising was a "revolution against an oppressive regime."
Addressing the NAM member nations, Morsi said the movement had an "ethical duty" to support the Syrian rebels.
"Our solidarity with the struggle of the Syrian people against an oppressive regime that has lost its legitimacy is an ethical duty, as it is a political and strategic necessity," Morsi said, according to a BBC report.
"We all have to announce our full solidarity with the struggle of those seeking freedom and justice in Syria, and translate this sympathy into a clear political vision that supports a peaceful transition to a democratic system of rule that reflects the demands of the Syrian people for freedom."
The Syrian delegation withdrew in response and returned when Morsi's speech was over. The Syrian media quoted Syrian Foreign Minister Walid Muallem calling Morsi's speech as one that "incites continued bloodshed in Syria."
Morsi's speech is reported to have upset the leaders of the host nation Iran, who continue to support Syrian President Bashar al Assad and stand accused of breaching the U.N. sanctions by supplying arms to Assad's forces.
Morsi met Iranian President Mahmoud Ahmadinejad after the speech and left Tehran shortly thereafter.
In an address to the summit, Indian Prime Minister Manmohan Singh opposed foreign intervention in Syria, but extended support for "popular aspirations."
"The West Asian and North African region is undergoing profound change. As the world's largest democracy, India supports popular aspirations for a democratic and pluralistic order," Singh said, but added: "Nevertheless, such transformations cannot be prompted by external intervention, which exacerbate the suffering of ordinary citizens. The deteriorating situation in Syria is a matter of particular concern."
"We should urge all parties to recommit themselves to resolving the crisis peacefully through a Syrian-led inclusive political process that can meet the legitimate aspirations of all Syrian citizens," Singh said.
Singh's speech closely followed Iran's highest leader Ayatollah Sayyed Ali Hosseini Khamenei's remarks accusing Western powers of enforcing their interests on other countries in the name of "democracy" and "international law."
U.N. chief Ban Ki-moon who arrived in Tehran Wednesday to attend the summit warned against providing "arms to either side in Syria" which he said will only contribute to the misery.
"The situation cannot be resolved with the blood and the bodies of more than 18,000 people and counting. There should be no more bullets and bombs. I urge all parties in the strongest possible terms to stop the violence now," he said.
Earlier in separate meetings with Khamenei and Ahmadinejad, Ban had urged them "to use Iran's influence to impress upon the Syrian leadership the urgent need for the violence to stop and to create the conditions for genuine dialogue."
Ban "called on all states to stop supplying arms to all sides in Syria," his spokesman said.
© Copyright IBTimes 2023. All rights reserved.
FOLLOW MORE IBT NEWS ON THE BELOW CHANNELS