Narco Coal: Mexico's Zetas Cartel Cashes In On Mining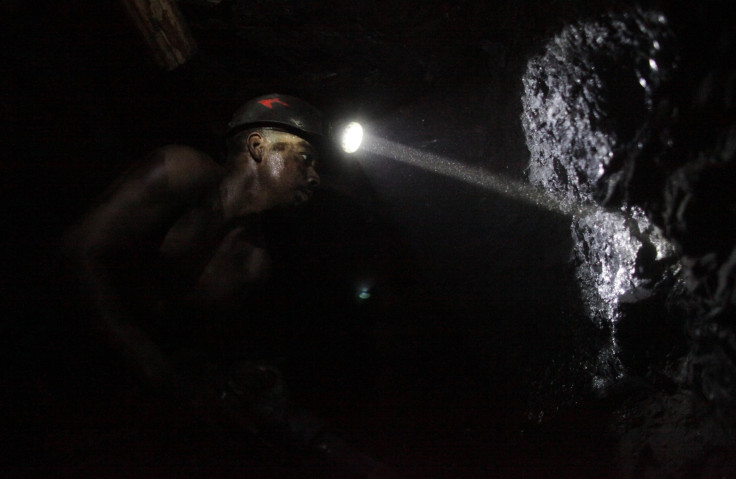 The violent Zetas cartel in Mexico has diversified its criminal activities beyond drug trafficking, expanding into coal mining in the north of the country.
The cartel's new venture was revealed in October when its former leader Heriberto Lazcano was found in a small coal mining town in Coahuila state and subsequently killed in a firefight with Mexican marines.
The full extent of the Zetas' mining operations remains unknown in the region, which produces some 95 percent of Mexico's coal, but current estimates place their yearly profits at around $25 million.
Former Coahuila Gov. Humberto Moreira said that in recent years the Zetas have been expanding their control over various mines, both legal and illegal.
"They discover a mine, extract the coal, sell it at $30, pay the miners a miserable salary. ... It's more lucrative than selling drugs," Moreira told Al Jazeera.
The Zetas are said to hold influence at all levels of the mining industry, including the workers, mine operators, local and state officials and the state-owned company that buys up the coal and resells it at vastly marked-up prices -- 30 times the initial cost of extraction, according to a Take Part report.
Few within the industry are willing to speak out on the Zetas' mining activities, either from fear of retribution or because they themselves have been bought off.
Nevertheless, for many miners, a Zetas-controlled mine is little different from any other mine with dismal safety and labor conditions.
"Here those in poverty are forced to seek work where they can, and there's little difference in terms of work safety for them between the way that organized crime and a legal owner of a mine treat them," said Bishop Raul Vera of Saltillo, who has advocated for miners' rights, Al Jazeera reported.
In 2006, 65 coal miners died in an accident at a site in Coahuila, before the Zetas are believed to have moved into the industry.
© Copyright IBTimes 2023. All rights reserved.
FOLLOW MORE IBT NEWS ON THE BELOW CHANNELS