Mexico's Missing: Government Confirms 26K Disappearances Since 2006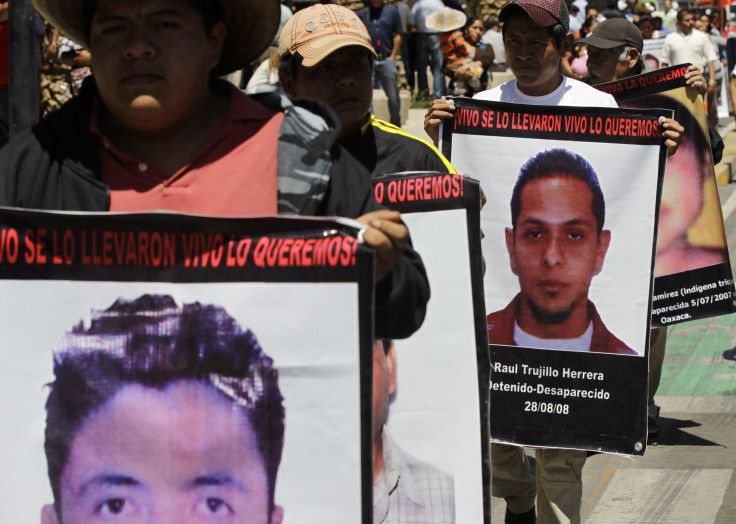 More than 26,000 people are estimated to have gone missing or been forcibly disappeared in Mexico since 2006 amid increasing violence from the country's drug war.
The new Mexican government reported the figure Tuesday, contrasting sharply with estimates from the previous administration under former president Felipe Calderón that placed the number at around 5,000 missing.
Mexico's Interior Ministry said 26,121 disappearances were reported during Calderón's six-year term that ended Dec 1.
Lia Limon, deputy secretary of legal matters and human rights at the Interior Ministry, said the government has formed a working group to concentrate on solving the national crisis of disappearances, adding that it "is a priority for this government," CNN reported.
The government's announcement comes days after Human Rights Watch published a report that examined the circumstances behind some 250 disappearances during the Calderón administration.
HRW said it found evidence of the participation of state agents in at least 149 cases as well as state forces in collusion with organized crime in at least 60 of the cases.
The group has called on the new administration under President Enrique Peña Nieto to take responsibility for the disappearances, which it the previous administration, it alleged, failed to address.
"If the Peña Nieto administration repeats this mistake -- and fails to set out a comprehensive, effective plan to investigate past disappearances and help prevent them in the future -- cases of disappearances will almost certainly continue to mount," the HRW reports reads. "And thousands of victims' families will continue to endure the agony of not knowing what happened to their loved ones."
Limon said that the government plans to coordinate with local authorities to determine whether the disappearances were related to crime or other factors such as migration or displacement from natural disasters.
Mexico's drug war, which began in earnest when Calderón deployed the military in 2006 to crack down on the drug cartels, has claimed some 70,000 lives and is believed to be a major factor behind the disappearances.
© Copyright IBTimes 2023. All rights reserved.