NASA Discusses 'Gravity,' The Dangers Of Space And Life Aboard The ISS
The upcoming movie "Gravity," directed by Alfonso Cuaron and starring George Clooney and Sandra Bullock, centers on a space disaster that leaves the two astronauts fighting to survive, but could such an event happen? NASA discussed the safety measures they take and the training astronauts undergo to be prepared for any event.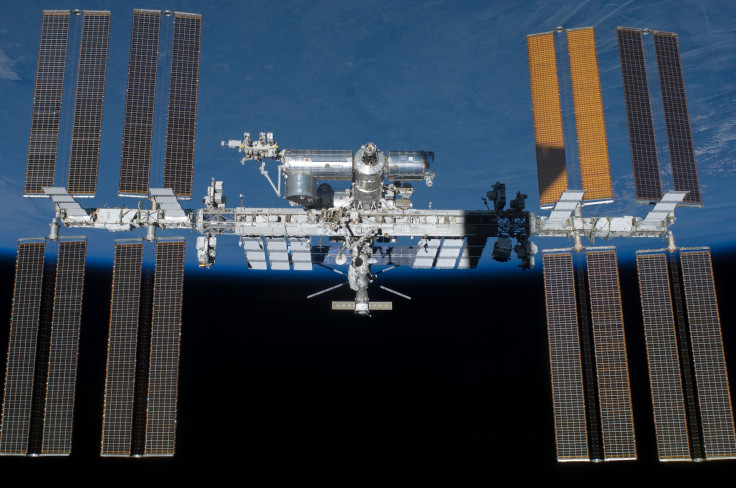 While not quite on the level of "Gravity," NASA did experience some drama over the summer during a planned International Space Station spacewalk. On July 16, NASA astronaut Chris Cassidy and Italian astronaut Luca Parmitano, from the European Space Agency, ESA, were set for a spacewalk to perform routine maintenance on the ISS, including replacing a camera and fixing a faulty door cover over the electronic relay boxes located on the ISS' truss. The spacewalk was cancelled after 100 minutes when Parmitano reported water was leaking into his helmet. Cassidy and Parmitano returned to the airlock and had to repressurize prior to removing the Italian astronaut's helmet.
Speaking to International Business Times, Cassidy said of the incident, "His type of problem wasn't even on that list, it wasn't something folks thought was really kind of possible and it happened and it just goes to show you that, no matter how much thought you put into problem solving there's always some tricky little thing out there that can come out to get you that you haven't thought of before."
Cassidy and Parmitano were in contact with flight director David Korth throughout the spacewalk, just one safety measure NASA uses to ensure the safety of its astronauts. Cassidy mentioned having a "cuff checklist" that includes actions to take in response to different situations, but the preparation begins well before an astronaut reaches space.
According to NASA, the training taken by any astronaut includes preparation for a spacewalk as well as what to do in case of fire aboard the ISS. In "Gravity," space debris destroys Clooney's and Bullock's spacecraft, leaving the two astronauts adrift in space. Space debris is a tremendous concern for NASA, and the space agency tracks the more than 500,000 pieces of debris orbiting Earth. The ISS has "debris avoidance measures" in place that can be coordinated and launched in 30 hours while a similar plan for a shuttle can be deployed in a few hours, notes NASA.
To prepare for her role as an astronaut, Bullock called NASA astronaut Cady Coleman while she was a member of Expedition 26 aboard the ISS. Cady discussed what life was like aboard the ISS and dealing with microgravity, saying, "I told her that I had long hair, and if you pulled a hair out and pushed it against something, you could move yourself across the space station," reports NASA. While the events of "Gravity" center around a space disaster, there are other aspects of life aboard the ISS that revolves around scientific discovery that NASA said the movie gets right.
Plant growth is an important area of study for astronauts aboard the ISS. Coleman participated in the Plant Growth Investigations in Microgravity, PGIM-1, experiment, and NASA hopes to one day grow vegetables, such as tomatoes and lettuce, aboard the ISS. According to NASA, free water in space forms spheres and experiments aboard the ISS, such as the Capillary Flow Experiment, focus on how liquids behave in space.
Two active experiments aboard the ISS deal with preventing or extinguishing fires, Burning and Suppression of Solids, BASS, and Flame Extinguishment Experiment, FLEX. As part of Expedition 37/38, astronauts aboard the ISS will perform dozens of experiments testing new technology and equipment as well as analyzing the effects of space on the human body.
A video of of Bullock and Coleman discussing "Gravity" and life in space can be viewed below.
© Copyright IBTimes 2023. All rights reserved.