NASA Moon Mission Has 'No Budget' To Bring Astronauts Back To The Lunar Surface?
NASA recently made a commitment to bring back the glory days of the U.S. space industry by promising to once more bring American astronauts to the moon in five years.
The announcement was given by NASA Administrator Jim Bridenstine in response to Vice President Mike Pence's challenge to uphold NASA's mandate to move the U.S. Space industry forward. However, more than concrete plans on how to once more bring astronauts back on the lunar surface, the bigger problem of budget allocation needs to be addressed.
According to The Verge, NASA is currently working on amending the recent budget request for the fiscal year 2020 as it does not include any provisions for the moon mission in 2024. The space agency initially declared that NASA will once more bring astronauts to the moon in the year 2028.
However, Vice President Pence said during the fifth meeting of the National Space Council that the deadline wasn't good enough and demanded an earlier timeline, drastically moving the date forward a good four years.
This is another challenge for Bridenstine and his group as President Donald Trump even cut down the initial 2020 budget, affecting a number of programs including human explorations in space.
"It is absolutely true, Chairwoman, that the budget was focused on a 2028 Moon landing. We have now gotten other direction from the president to go in 2024, and we are moving rapidly to get you the details that you need," Bridenstine said during a hearing of the House Science Committee. The statement was given in response to Rep. Eddie Bernice Johnson's question on who chairs the science committee.
Bridenstine's response echoed his sentiments in an earlier Town Hall which also discussed how NASA will be able to address the VP's statements. The administrator also stressed how important it is to have extra funding for the program.
"[Pence] said the mission matters more than the means. To me, that says, 'we're going to need additional means.' I don't think anybody can take this level of commitment seriously unless there are additional means. And so that's what I intend to support as we go forward," he said. The space agency needs the full support of Congress to get additional funding.
Aside from bringing U.S. astronauts back to the moon, NASA also plans to have a lunar space station orbiting the satellite called the Gateway. This will serve as a long-term outpost for future missions on the moon.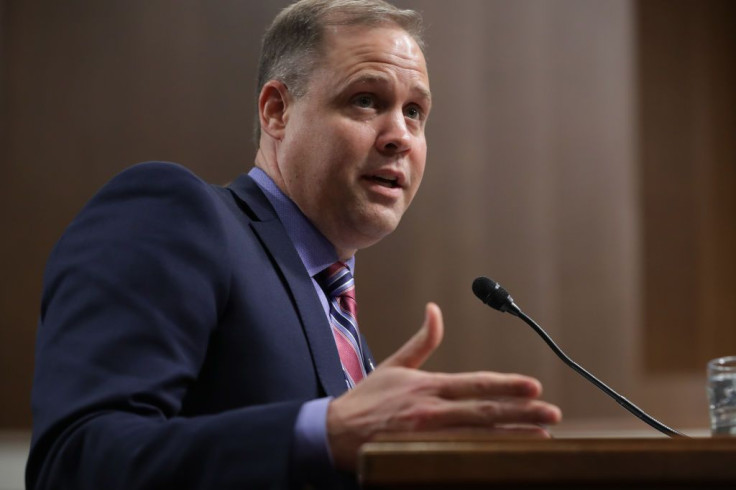 © Copyright IBTimes 2023. All rights reserved.