Nathan's Hot Dog Eating Contest 2016: TV Channel, Start Time, Live Stream Info As Joey Chestnut Faces Matt Stonie On 4th Of July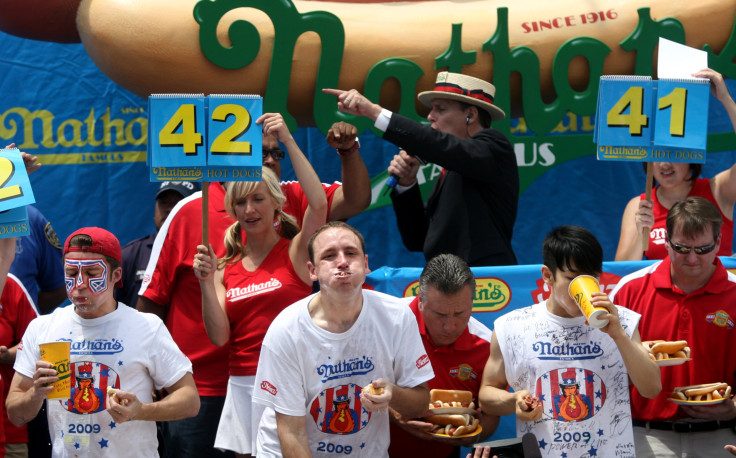 Eating hot dogs on the 4th of July is an American tradition. It has also become a tradition to watch people eat them really fast.
The 2016 Nathan's Hot Dog Eating Contest at Coney Island in Brooklyn, New York, gets underway Monday with Matt Stonie, last year's surprise winner with 62 hot dogs eaten in 10 minutes, taking on record-holder Joey Chestnut, who had won eight straight years after knocking off renowned competitive eater Takeru Kobayashi of Japan in 2007.
Kobayashi, who holds eight Guiness Records, won't compete due to his refusual to sign a contract with Major League Eating.
Chestnut, a native of Vallejo, California, holds the record of 73.5 hot dogs eaten in 10 minutes. Stonie, 24, is ranked as the No.1 competitive eater in the world.
Qualification is required to participate. There is $40,000 in total prize money, with the men's first-place winner earning $10,000. The event is sanctioned by the International Federation of Competitive Eating and Major League Eating.
Time: 12 p.m. (Tape delayed until 3 p.m.)
TV Channel: ESPN
Live Streaming: WatchESPN (live)
© Copyright IBTimes 2023. All rights reserved.