National Pie Day 2014: Where To Get Free Pie Slices, Pie Deals Across America, And Pie Recipes
Homemade pie (or, let's be honest: any pie) is always a treat, and there certainly does not need to be an excuse to have a slice. But Jan. 23 gives you an official reason to go out and indulge in apple pies, key lime pies, pecan pies and more. National Pie Day is finally upon us, so check out these three yummy recipes to try today, courtesy of allrecipes.com.
Sweet Potato Pie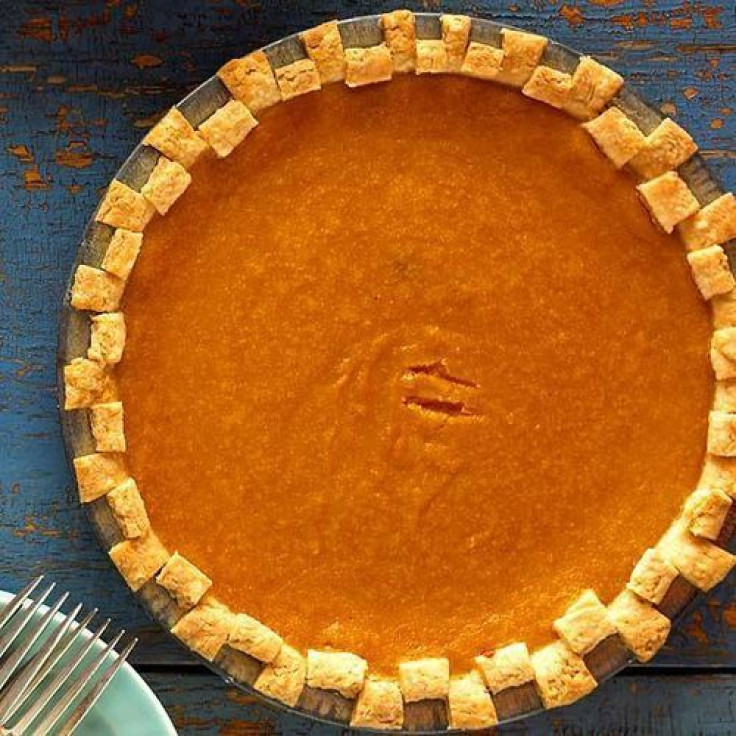 Ingredients: 1 (1 pound) sweet potato, ½ cup butter, softened, 1 cup white sugar, ½ cup milk, 2 eggs, ½ teaspoon ground cinnamon, 1 teaspoon vanilla extract, 1 (9-inch) unbaked pie crust
Directions
1. Boil sweet potato whole in skin for 40 to 50 minutes, or until done. Run cold water over the sweet potato, and remove the skin.
2. Break apart sweet potato in a bowl. Add butter, and mix well with mixer. Stir in sugar, milk, eggs, nutmeg, cinnamon and vanilla. Beat on medium speed until mixture is smooth. Pour filling into an unbaked pie crust.
3. Bake at 350 degrees F (175 degrees C) for 55 to 60 minutes, or until knife inserted in center comes out clean. Pie will puff up like a soufflé, and then will sink down as it cools.
Easy Key Lime Pie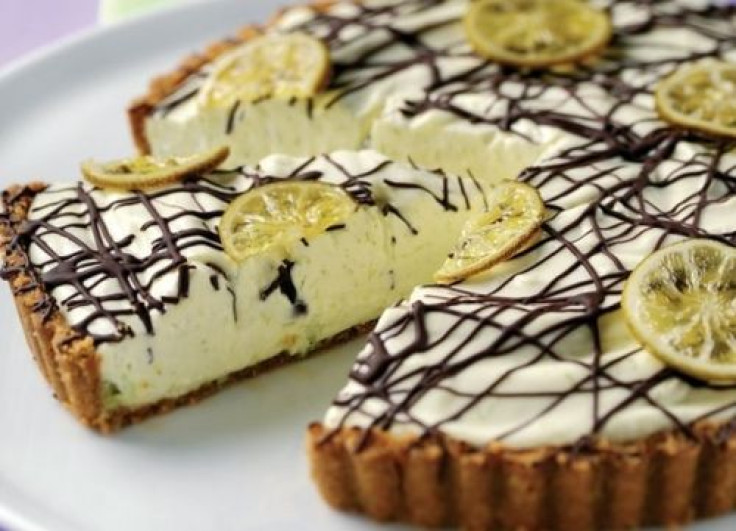 Ingredients: 5 egg yolks, beaten, 1 (14 ounce) can sweetened condensed milk, ½ cup key lime juice, 1 (9 inch) prepared graham cracker crust
Directions
1. Preheat oven to 375 degrees F (190 degrees C).
2. Combine the egg yolks, sweetened condensed milk and lime juice. Mix well. Pour into unbaked graham cracker shell.
3. Bake in preheated oven for 15 minutes. Allow to cool. Top with whipped topping and garnish with lime slices if desired.
Lemon Meringue Pie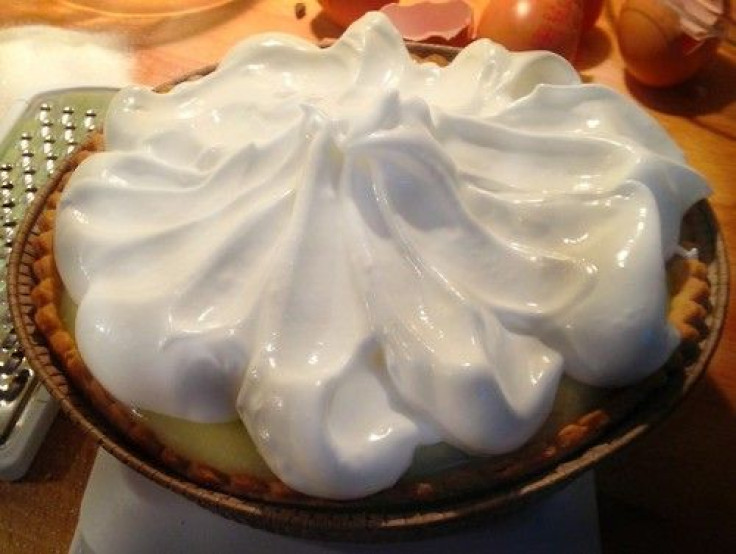 Ingredients: 1 cup white sugar, 2 tablespoons all-purpose flour, 3 tablespoons cornstarch, ¼ teaspoon salt, 1 ½ cups water, 2 lemons, juiced and zested, 2 tablespoons butter, 4 egg yolks, beaten, 1 (9-inch) pie crust, baked, 4 egg whites, 6 tablespoons white sugar
Directions
1. Preheat oven to 350 degrees F (175 degrees C).
2. To make lemon filling: In a medium saucepan, whisk together 1 cup sugar, flour, cornstarch and salt. Stir in water, lemon juice and lemon zest. Cook over medium-high heat, stirring frequently, until mixture comes to a boil. Stir in butter. Place egg yolks in a small bowl and gradually whisk in 1/2 cup of hot sugar mixture. Whisk egg yolk mixture back into remaining sugar mixture. Bring to a boil and continue to cook while stirring constantly until thick. Remove from heat. Pour filling into baked pastry shell.
To make meringue: In a large glass or metal bowl, whip egg whites until foamy. Add sugar gradually, and continue to whip until stiff peaks form. Spread meringue over pie, sealing the edges at the crust. Bake in preheated oven for 10 minutes, or until meringue is golden brown.
If making pies does not sound appealing to you, not to worry. Some businesses across the country are honoring the annual event by offering free slices and reduced prices on pies.
Norma's Cafe Free Slice - For the fifth year in a row, all three Norma's Cafe locations will be offering one free slice of its famous Mile-High Cream Pies on Jan. 23, 2014, from 6:00 a.m - 8:00 p.m. for dine-in customers. No purchase is necessary.
Village Inn Slice - Get a free slice of double-crust fruit, Lemon Meringue, Blackberry Bavarian Bliss or Blackberry Lattice pie - with dine-in purchase - at participating Village Inns on National Pie Day.
Pie Town USA will host its 10th Annual Pie-a-Thon on Sunday, Jan. 26, 2014, from 1 - 4:00 p.m. in Rockland, Maine. Sample more than 45 different pies at various historic inns and restaurants throughout the city. Tickets are $25 for adults and $10 for children 10 and under. But you'd better hurry - tickets sell out fast.
View a full list of deals here.
© Copyright IBTimes 2023. All rights reserved.