NATO Sends Troops To Kosovo As Pristina, Belgrade Trade Blame Over Violence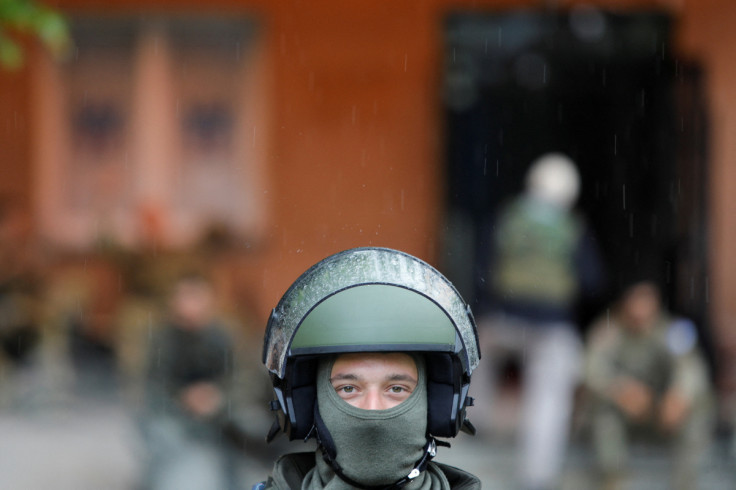 NATO said on Thursday it was ready to send more troops to an ethically divided region of Kosovo where dozens of people were injured in violence this week, while Pristina and Belgrade accused each other of fuelling tensions there.
Unrest intensified in the area after April elections that were boycotted by ethnic Serbs, handing victory in four Serb-majority mayoral districts in the north to ethnic Albanian candidates. Ethnic Albanians make up 90% of Kosovo's population.
Their installation last week despite a 3.5% voter turnout drew criticism from the United States, an outspoken backer of Kosovo's 2008 independence from Serbia. Washington scrapped Pristina's participation in a NATO exercise as a result.
The European Union said it would keep talking to both sides.
"NATO will remain vigilant," alliance chief Jens Stoltenberg said on the sidelines of a NATO meeting in Oslo. "Our message both to Belgrade and to Pristina is that they have to engage in good faith in the EU-facilitated dialogue."
He said the alliance was ready to send more troops in addition to the 700 already on their way to boost the existing force of 4,000 KFOR peacekeepers in Kosovo, after 30 peacekeepers and 52 ethnic Serb protesters were hurt on Monday.
Ethnic Serbs, who are a majority in Kosovo's north, have never accepted Kosovo's 2008 declaration of independence from Serbia and see Belgrade as their capital more than two decades after the Kosovo Albanian uprising against Serbian rule.
TRADING BLAME
"Serbia has to come to terms with its past," Kosovo President Vjosa Osmani told Reuters on the sidelines of a European summit in Moldova, accusing Belgrade of destabilising Kosovo by supporting "criminal gangs" in the north.
Speaking on arrival at the summit in Moldova, Vucic said Kosovo should withdraw the "alleged mayors" in the four municipalities and said this would help defuse tensions.
Ethnic Serbs in north Kosovo have long demanded the implementation of an EU-brokered 2013 deal to create an association of autonomous municipalities in their area.
In the northern town of Leposavic, NATO soldiers have been protecting a town hall where one of the four ethnic Albanian mayors has been since Monday. Ethnic Serbian protesters gathered outside building, which was surrounded by razor wire, and had draped a Serbian flag over a fence.
Lulzim Hetemi brushed off any the challenge of being holed up inside, telling Albanian Post newspaper late on Wednesday: "I have never been better ... I am eating like in a hotel."
In the three other districts - Zubin Potok, Zvecan and North Mitrovica - the new mayors have not been working from the town halls, helping keep those areas calm.
Kosovo declared independence nearly a decade after NATO bombing drove out Serb police and army from its former province. Serbia and some 50,000 Serbs in north Kosovo do not recognise Pristina and see Kosovo as part of Serbia.
© Copyright Thomson Reuters 2023. All rights reserved.