NATO Soldier Killed By Man In Afghan Police Uniform, Continuing 'Insider Attacks'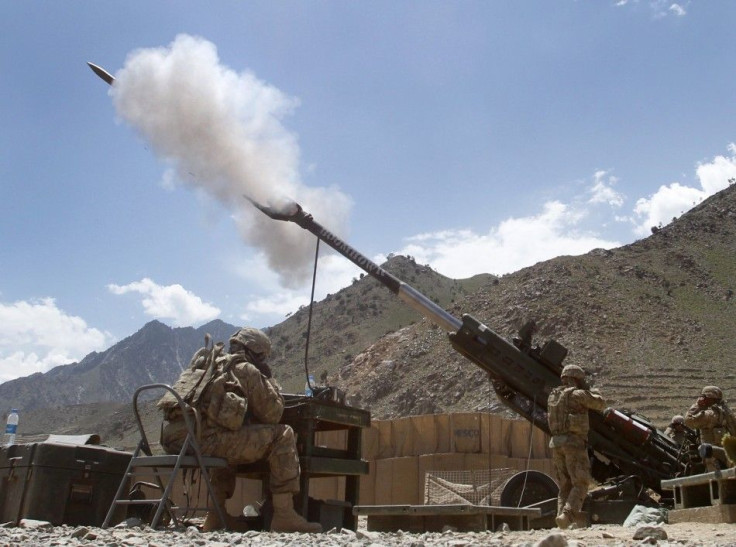 A man in an Afghan police uniform shot and killed a member of NATO's military coalition before being shot himself, the international alliance said Sunday. The attack is the latest in a string of incidents that have seen local Afghan forces turn against NATO allies fighting alongside them.
"An International Security Assistance Force service member died when an individual wearing an Afghan Uniformed Police uniform turned his weapon against ISAF service members in southern Afghanistan today," ISAF said.
Details of the attack remained under wraps, according to CBS, with NATO and Afghan officials promising to investigate. That attack comes days after U.S. troops were told to remain vigilant inside and outside their bases, according to ABC.
"Before, we usually did that only when we went out the gate," a U.S. military official told ABC's Martha Raddatz. "[Now] it applies everywhere. I am sitting in my office with a mag in my pistol. A round is not chambered, but I am ready to go at a moment's notice."
The number of deaths from insider attacks -- characterized as Afghan security forces turning their guns against NATO allies and government-backed forces -- has reached 40, according to AFP. The not-so-friendly fire has stymied efforts to hand over control and security responsibilities to Afghan forces during a drawdown of foreign troops. The attacks are in line with the Taliban's policy of using infiltrators to attack local authorities and those that back them.
Afghan President Hamid Karzai condemned the attacks, many of which took place during Ramadan.
"The enemies of Muslims ... during the holy month of Ramadan treated the nation of Afghanistan cruelly: bombs, explosions in mosques, suicide attacks in mosques," Karzai said.
© Copyright IBTimes 2023. All rights reserved.