NATO Supply Route To Afghanistan Blocked In Pakistan In Protest Against US Drone Strikes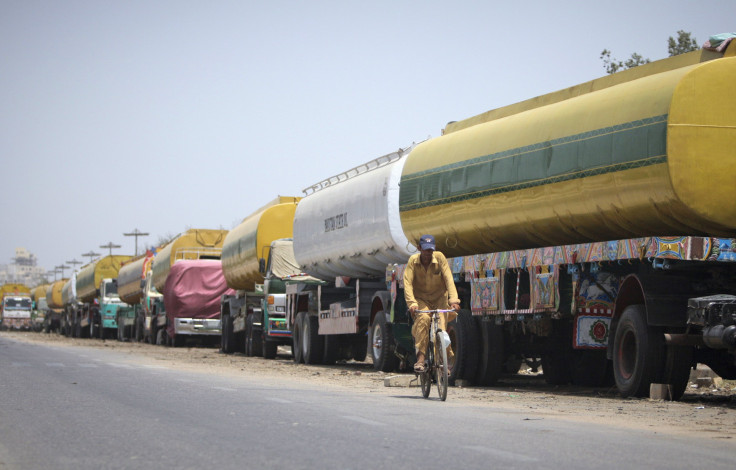 The main supply route for transporting goods to foreign troops in Afghanistan has been blocked by Pakistani protesters in a retaliatory measure against U.S. drone strikes in Pakistan, news reports said.
Cricketer-turned-politician Imran Khan who heads Pakistani political party Tehreek-e-Insaf and has been vocal against drone strikes, called for the blockade and warned that it would not be lifted until U.S. drone attacks targeting militants are suspended in the country's northwestern tribal regions.
Pakistani Taliban chief Hakimullah Mehsud was killed on Nov. 1 in a U.S. drone attack at a compound in North Waziristan, drawing condemnation from Pakistani politicians who reiterated that such attacks violated Pakistan's sovereignty and territorial integrity.
Khan said the attack was aimed at spreading anarchy in the country, as the Pakistani government had informed Washington that a delegation was going to hold peace talks with the Pakistani Taliban, and added that the attack would hurt Islamabad's ties with Washington.
The blockade is near Pakistan's northwestern Khyber Pakhtunkhwa province, and protesters have been harassing truck drivers transporting provisions to Afghanistan, BBC reported. The Pakistani government said it did not support the blockade, but it has not acted to stop the protesters, the BBC report said.
In November 2011, Islamabad had officially closed all NATO supply routes to Afghanistan in protest against a U.S. drone strike that killed 24 Pakistani soldiers, further fraying ties between the two nations that were weakened after U.S. Navy SEALs killed al Qaeda leader Osama bin Laden in a raid in Pakistan's city of Abbottabad in May 2011, without the government's knowledge or permission.
All routes were reopened in July 2012, after then-Secretary of State Hillary Clinton expressed regret over the accidental killings.
The Pakistani government had said at the time that closure of supply routes hurt not just the country's relations with the U.S. but also its ties with the 49 member states of the NATO-led International Security Assistance Force in Afghanistan.
© Copyright IBTimes 2023. All rights reserved.