Naval Standoff Ruins 'Year of Friendly Exchanges' Between China and Philippines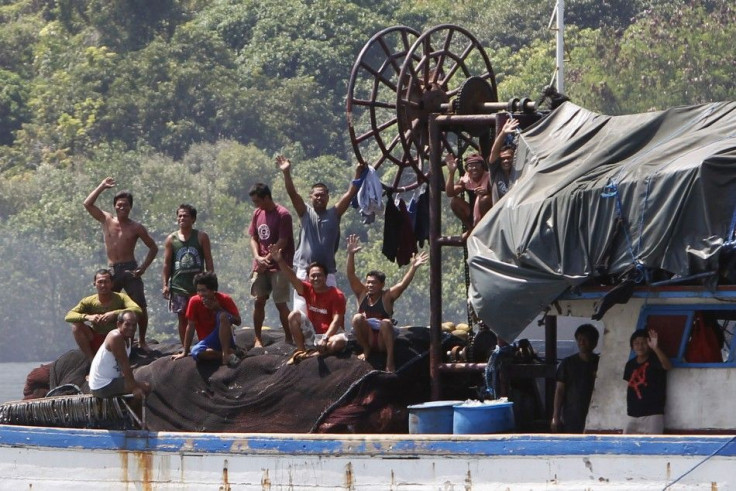 On March 22 in Manila, the Philippine Department of Foreign Affairs formally launched the Philippine-China Year of Friendly Exchanges, marking 2012 as a new stage in strengthening the friendship between the two countries.
But there is just one problem. Two weeks after that formal launch, an incident in the South China Sea led to a naval standoff that has China and the Philippines on the brink of conflict. Friendly exchanges is probably the last thing on the minds of Philippine and Chinese diplomats and businessmen in the current atmosphere of antagonism between the two nations.
That night, some 250 guests from diplomatic corps, government officials, the Filipino-Chinese community, business leaders, academic and cultural personalities attended the event, according to the Chinese Embassy in Manila.
On April 10, Philippine warships and Chinese ships began facing off in disputed territory in the South China Sea. Both countries claim the Scarborough Shoal (called Huangyan island in China and Panatag Shoal in the Philippines) as a part of its territory. A full month after the incident first began, ships from both nations remain anchored in a tense face-off near the shoal. Any open hostility threatens to drag in the U.S., a military ally of the Philippines.
On Friday, a large anti-China protest will take to the streets of Manila. The Chinese Embassy there has already issued a safety advisory for its citizens.
In Beijing on Thursday, the Chinese Foreign Ministry called the event a demonstration agitated by the Philippine side. These activities have already led to strong reactions from the Chinese people. We hope the Philippine side will not take further steps to damage bilateral relations.
Western media is reporting that large Chinese travel agencies and booking services, such as Ctrip and the China Travel Service, have suspended tours to the Philippines indefinitely, citing concerns about safety and anti-Chinese feelings in the Philippines.
Chinese customs have also been ordered to increase inspections of Philippine agricultural imports, especially of tropical fruits.
The tourism and agricultural restrictions are expected by observers to put additional pressures on the Philippine government, which relies on the two sectors as a significant part of the economy. Nine percent of the tourists visiting the Philippines last year came from China.
© Copyright IBTimes 2023. All rights reserved.
FOLLOW MORE IBT NEWS ON THE BELOW CHANNELS