Navy SEALs Killed: U.S. Says Strike Killed Taliban Who Downed Helicopter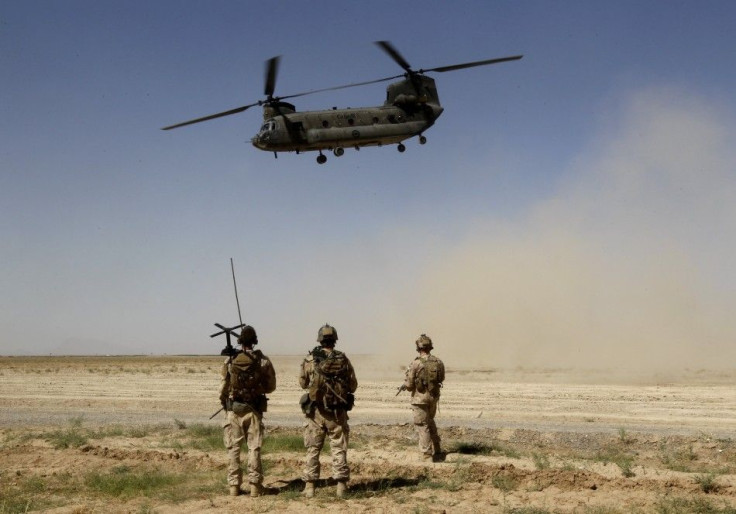 An American airstrike has killed the Taliban fighters believed responsible for shooting down a Chinook helicopter that killed 38 people, 22 of whom were members of the Navy SEALs Team 6, the senior commander in Afghanistan said Wednesday.
The commander, Gen. John R. Allen of the Marines, said the military in Afghanistan had tracked the insurgents after they shot down the helicopter late Saturday, most likely with a rocket-propelled grenade, The New York Times reported.
General Allen said a group of insurgents, numbering fewer than 10, were together as the location was hit by an F-16 strike. The airstrike occurred Monday, Pentagon officials said.
An investigation into the Saturday crash is still ongoing. Those killed, in addition to the 22 members of the Navy SEALs, included three U.S. Air Force special operations personnel; a U.S. Army helicopter crew of five; seven Afghan commandos; and a civilian Afghan translator.
In what proved to be the biggest single loss of life for American and NATO forces since the U.S.-led invasion of Afghanistan, the killed service members were on a rescue mission to help a U.S. Army Ranger unit that was under fire from insurgents.
The target of the original mission was a Taliban leader who still eludes American and allied forces, Allen, said, declining to identify the Taliban leader. "We will continue to pursue that network," he said.
He added that the follow-up mission that killed the militants "does not ease our loss."
And while the downing of the helicopter is still tragic, Allen said it is part of a much broader campaign.
A statement released by the military headquarters in Kabul said the airstrike killed a Taliban leader named Mullah Mohibullah, a member of the group that shot down the Chinook Saturday and subsequently escaped.
"After an exhaustive manhunt, Special Operations forces located Mullah Mohibullah and the shooter after receiving multiple intelligence leads and tips from local citizens," the statement said. "The two men were attempting to flee the country in order to avoid capture."
The statement also said that security forces "located and followed the insurgents to a wooded area in Chak district. After ensuring no civilians were in the area, the force called for the airstrike which resulted in the deaths of the Mullah Mohibullah, the gunman, and several of their Taliban associates."
© Copyright IBTimes 2023. All rights reserved.